Welcome to the Teen Center at The Portland Public Library!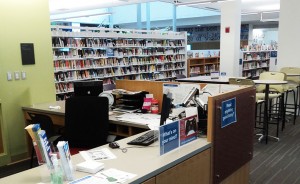 We have the most complete and diverse collection of new fiction for young adults and graphic novels in all of Portland. This is a place of learning and self-discovery. Our space is a place to read, watch, connect, learn, create and hang out with us – the Teen Team. We've got computers and wifi at all of our locations, as well as fun events, homework help, and programs just for you.  Ages 12-19 welcome!
Divergent Scavenger Hunt
Have you read Veronica Roth's book Divergent? Are you looking forward to seeing the movie?  Participate in our library scavenger hunt on Friday, March 14th at 3:00 for your chance to win movie tickets and other promotional items related to the Divergent series.
Credit Smart for Teens
Friday, April 11 from 3pm-3:30pm, in the  Teen Lounge.  Interested in getting your own credit card?  Learn to know basic credit card terms and definitions, understand your credit rating and how it affects your interest rate, and how to maintain good credit.
Dance for Teens: From Hip Hop to Reggae
Classes will take place Tuesdays at 2:45 in March in the Rhines Auditorium.
 In this class, you will learn the basics of  Hip hop, Bboy, Reggae and West African dance. Perform on stage and learn all the great moves that will make you the life of the party.  No previous experience necessary.
Letter Writing Workshop for Girls (Ages 12-19)
Wednesday, April 2nd, 9th, 16th and the 23rd @ 4:15
Each week, we'll explore a different mode of letter-writing in our one-hour, snack-filled time together. Some of the letters will be fit to drop in the mail to loved ones near and far; others of them we'll never show a soul, so full of secrets they will be! Some of them we would need a time-machine to send. And for others, we'd need to step into a fictional world to find the right mailbox. Snacks and supplies will be provided. All you need to do is sign up and show up!
After Hours
The next event will be Friday, April 4th from 6-9.    We will be serving food, playing games and watching a movie.  Make friends and  hang out with your neighbors at the library!  Please sign up with the librarian.  Space is limited.
Meet our Teen Librarian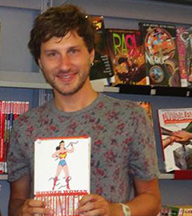 Dave Kiersh loves it when teens talk to him about books. What have you read lately?  His favorite author is Christopher Pike.  Dave also likes to draw comics. What do you like to do?  Stop by and say hello.
Connect with the Library: