HOOPLA is a division of Midwest Tape, a trusted name in the library world of audiotapes, movies and music.  We selected their product for ease of use and the breadth of their content.  To begin you'll need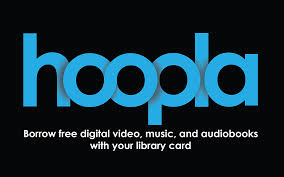 a Portland Public Library card and then:
#1 Go to hoopladigital.com and install their free mobile app on your iOS or Android device.
#2 Log in on your mobile device or PC and start borrowing digital video, music, and audiobooks!
You can borrow up to 6 items per month:  21 days for an audiobook, 7 days for music, 3 days for video.