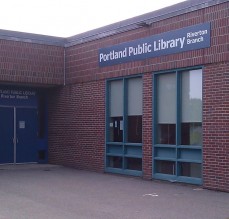 Easter Craft Day at Riverton
2:00pm - 5:00pm
Location: Riverton Branch
Audience: Kids & Families
We've hatched some crafty ideas and gathered all of the supplies...hop on over to the Riverton Branch for a fun afternoon of holiday-themed crafting!
Family Board Game Afternoon »
3:00pm - 6:00pm
Location: Main Library, Sam L. Cohen Children's Library
Audience: Kids & Families
Enjoy some low tech fun for everyone! The Children's Library has many classic & new board games, puzzles, and card games for all ages. Stop in for a pick up game!
Toddler Story Time at Burbank
10:15am - 11:00am
Location: Burbank Branch
Audience: Kids & Families
Our friend Phyllis will lead us in song and dance. We'll hear a short story or two, roll the ball & "ring around the rosie." Come see what your toddler can do!
Previous
Next
:
Filter Programs & Events:
Connect with the Library: