Related Items
Connect with the Library:
Thursday, June 20 - 6:30pm - 8:00pm
Location: Rines Auditorium
Audience: Adults, Seniors
About the Series » Pride Film Series
Around the world, LGBTQ people are living, loving, and struggling to be seen and heard. The Pride Film series focuses on films that reflect the realities of life in the queer community.
About the Series » POV Film Series
Each year PBS presents a series of documentaries on a variety of subjects and grants the Library permission to show the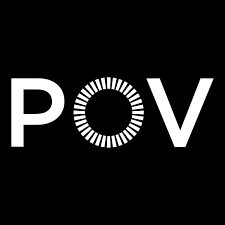 films ahead of their scheduled air date. Topics have ranged from Mexican drug cartels to French pastry chefs.
POV (a cinema term for "point of view") is television's longest-running showcase for independent non-fiction films. POV premieres 14-16 of the best, boldest and most innovative programs every year on PBS. Since 1988, POV has presented over 500 films to public television audiences across the country. POV films are known for their intimacy, their unforgettable storytelling and their timeliness, putting a human face on contemporary social issues.