Related Items
Connect with the Library:
Bear, Coyote, Raven: A Poetry Reading with Jason Grundstrom-Whitney
Saturday, February 22 - 2:00pm - 3:00pm
Location: Rines Auditorium
Audience: Adults
Join us for an afternoon of poetry with Jason Grundstrom-Whitney as he reads from his new book Bear, Coyote, Raven. The reading will be held Saturday, February 22nd, from 2-3pm in the Rines Auditorium and all are welcome.
About the Book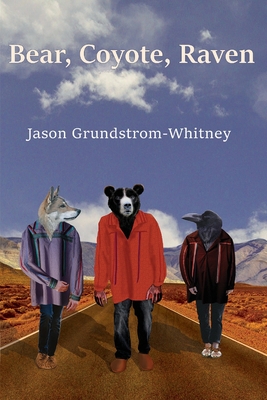 A bear can be a person, though most prefer to be bears. Did a coyote ever lead you to a story?  Have you ever lost yourself in the blue-black eye of a raven?  Imagine three such creatures transitioning from people to animals and back, walking along a desert highway dressed in their finest three-piece suits: ribbon shirts, jeans, and moccasins, foraging a city alley for supper, or sharing stories under a starlit sky. If you listen closely, you could learn something from these three magical creatures. In his first book of poems, Jason Grundstrom-Whitney introduces us to numerous variations of this American trio. Sometimes Bear gets his paw stuck in a back-street dumpster. Coyote shows people how to trick themselves. Raven travels to the far north to bring back another story.
The poems in Bear, Coyote, Raven welcome the reader into their shape shifting world, where themes of environmental degradation, violence, and technological troubles explore what we have lost and suggest solutions: to connect with the web of being and those blessed in their own right. An old native epigram invites us to walk in the moccasins of others, to be in touch with the present, aware of the past, and to laugh at our missteps when we step into something we did not see. The poet asks us to engage, to take the time to invest our energy, and to explore this different way of being.
About the Author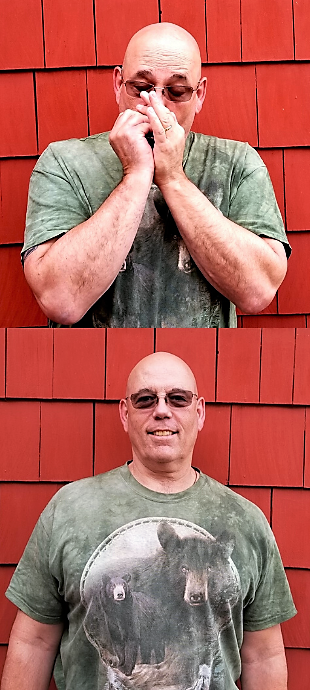 Jason Grundstrom-Whitney is a poet, writer, songwriter, and musician who plays bass, harmonica, and various wind instruments. He is a member of several bands including Tired Eyes and Osha Root. Tired Eyes and Friends' album Light-infused Dust was released in 2018, and Osha Root released a CD featuring Jason's music and poetry earlier this year.
Jason's poetry has been featured in 3 Nations Anthology and the Underground Writers Association's Anthology of Maine Poets. Bear, Coyote, Raven, his first book of poetry, was published last fall by Resolute Bear Press.
Jason is an LADC/LSW and currently works as Substance Abuse Counselor/Co-occurring Specialist at Riverview Psychiatric Hospital. He is a husband, father and grandfather, and a Bear Clan member of the Passamaquoddy.