Related Items
Connect with the Library:
Blurb Club in Mechanics' Hall
Thursday, May 27 - 12:00pm - 1:00pm
Location: Mechanics' Hall
Audience: Adults, Seniors
Hear about a book!  Talk about the book you're reading!  Let's get together and talk about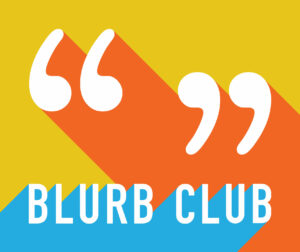 books!  Join us every other Thursday at noon in Mechanics' Hall for Blurb Club, an informal book discussion in which participants share a bit about a book they are currently reading or have recently read, and get a chance to hear similar book recommendations from other participants. Sharing is encouraged but not required — the shy are welcome here. Here's a list of
what we've blurbed so far
, but repeats are always welcome!
—
—