Related Items
Connect with the Library:
Civil Rights Film Series: Brick By Brick
Thursday, January 17 - 6:30pm - 7:30pm
Location: Rines Auditorium
Audience: Adults, Teens, Seniors
Recounts events that took place in Yonkers, New York, during the 1980s, when President Carter's Justice Department sued the city for its pattern of segregation. The city's resistance earned it the title of "the Birmingham of the North."
About the Series » Civil Rights Film Series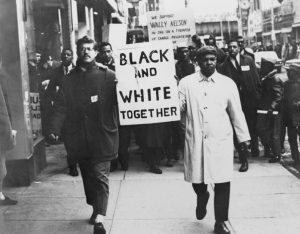 On Thursday nights in January, the Library presents films about the people and events of the Civil Rights Movement.
Thursday nights at 6:30 pm in the Rines Auditorium. Free and open to the public. Refreshments provided.