Related Items
Connect with the Library:
Civil Rights Film Series: Lorraine Hansberry: Sighted Eyes/Feeling Heart
Thursday, January 30 - 6:30pm - 8:30pm
Location: Rines Auditorium
Audience: Adults, Seniors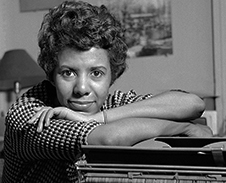 A biography of Lorraine Hansberry, whose Raisin In the Sun was Broadway's first production by a Black female playwright.
About the Series » Private: Civil Rights Film Series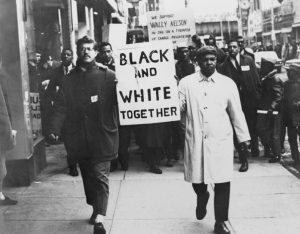 On Thursday nights in January, the Library presents films about the people and events of the Civil Rights Movement.
Thursday nights at 6:30 pm in the Rines Auditorium. Free and open to the public. Refreshments provided.