Related Items
Connect with the Library:
Current U.S., E.U. & China Relations with Joseph McDonnell, a Camden Conference Community Event
Wednesday | February 02, 2022
7:00pm - 8:15pm
Location: Library Zoom - Please Register
Audience: Adults
Please click here to register
If you would prefer not to register here is a direct link for the discussion: https://us02web.zoom.us/j/89679727961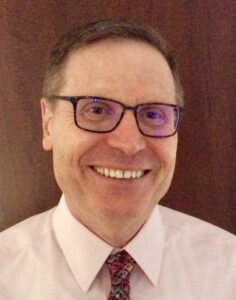 The United States, China and Europe, the three largest economies in the world, have long established trading relationships and partnerships on various common interests with each other; now, however, each has a strained relationship with the other two. The US and China are partners, competitors and adversaries in a complex relationship that has become increasingly hostile as China's growth has threatened America's hegemony. The US aims to check China's advances in technology, commerce and military capability through a coalition of allies. But Europe has now become China's largest trading partner and it does not want to be drawn into the growing tension between the United States and China. The interests of Europe and the United States diverged during the Trump administration and thus far have not come back into alignment with the United States. To complicate matters, each has its own domestic challenges. McDonnell's talk will examine these tangled relationships. A Q&A period will follow the talk.  
Joseph W. McDonnell, a professor of Public Policy and Management at the Edmund S. Muskie School of Public Service at the University of Southern Maine (USM), has observed and visited China many times over the past twenty years.  In 2013, he secured a Confucius Institute for USM and served as its director until 2018. McDonnell has authored articles on China that have appeared in the Portland Press Herald and the Bangor Daily News. He came to Maine in 2011 to serve as dean of the professional schools at USM and subsequently also served as USM provost. Prior to coming to Maine, McDonnell served as dean of the business school at Stony Brook University in New York.   
This talk is presented in anticipation of the 35th annual Camden Conference, titled Europe: Challenged at Home and Abroad, which will take place February 25-27, 2022. To see more community events sponsored by the Camden Conference, visit camdenconference.org/events. 
About the Series » PPL Camden Conference Community Events 2022
Europe: Challenged at Home and Abroad

We partner each year with the Camden Conference to bring a series of original programs to our community in addition to the conference itself, held in mid-coast Maine.  This year, the conference celebrates it's 35th  season.  The theme will be Europe: Challenged at Home and Abroad.  The Portland Public Library is offering three related Community Events in the first weeks of February, prior to the conference itself, which is scheduled for mid-coast Maine on the weekend of February 25-27.
Recommended Readings
To view the full list of books suggestions for this year's theme, visit the Camden Conference Recommended Readings.
Click here to view the list of titles in the Portland Public Library Catalog.