Related Items
Connect with the Library:
Death Cafe
Wednesday, September 11 - 5:00pm - 7:00pm
Location: Main Library
Audience: Adults, Seniors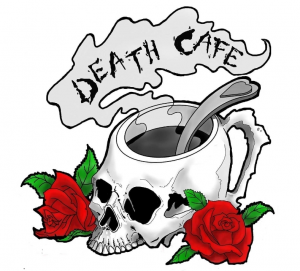 Death Cafes are not grief sessions or bereavement groups, but rather interesting and inviting gatherings held around the world to increase awareness of the importance of making the most of this life as we ponder what we know of death. Death Cafes are full of nourishing conversation, heartwarming reflections, and a plethora of questions about how we are all leaving this planet.
Like all Portland Public Library events, Death Cafes are free and open to all. Join us to share stories, question reality, and hear new voices as we ponder the mystery of death and dying.
We also discuss books! To see what Death Cafe participants are talking about, check out our book list.