Related Items
Connect with the Library:
Earth Day 2020 – The Sense of Wonder
Wednesday | April 22, 2020
5:30pm - 7:00pm
Location: Virtual event via Zoom
Audience: Adults
This Earth Day, Portland's Sustainability Series is switching gears and hosting a virtual discussion of Rachel Carson's The Sense of Wonder. Originally published as a magazine article in the 1950's, it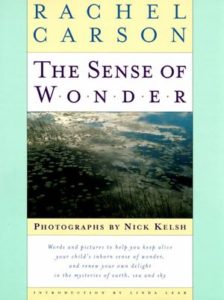 details Carson's philosophy that adults need to nurture a child's inborn sense of wonder about the natural world.
"If a child is to keep alive his inborn sense of wonder," writes Carson, "he needs the companionship of at least one adult who can share it, rediscovering with him the joy, excitement and mystery of the world we live in". The Sense of Wonder is a refreshing antidote to indifference and a guide to capturing the simple power of discovery that Carson views as essential to life.
2020 marks the 50th anniversary of Earth Day and the theme for this year's event is Climate Action. Since we're currently in the middle of a very different crisis, we hope that reading and discussing Carson's work will allow us to articulate our relationships with the natural world and why its celebration is an avenue for comfort and inspiration.
The Sense of Wonder is a 48 page book with an introduction by Linda Lear and photographs by Nick Kelsh. It is available in cloudLibrary as an e-book and an audiobook.
Full Zoom Info: 
You will find yourself in a waiting room when you first enter the Zoom gathering. If you arrive early, you will remain in the waiting room until the host admits you to the program at noon. 
You are welcome to have your video on or off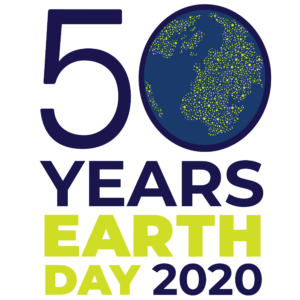 for this program – your choice! Please be aware, however, that all other participants will be able to see you if your video is on, and this program will be recorded. By entering into the Zoom program, you are agreeing to have your image captured and shared by Portland Public Library. 
 All microphones will be automatically muted by the host. Participants will be unmuted after event introductions are complete. If you would like to participate in the Q&A, but would prefer not to speak, you can send your question to the host via Zoom's chat feature.  
Join Zoom Meeting 
https://networkmaine.zoom.us/j/974586350
Meeting ID 
974 586 350
One tap mobile 
+16468769923,,974586350#
Dial by your location 
+1 646 876 9923
About the Series » Portland's Sustainability Series: Leading conversations on Maine's changing climate
Portland's Sustainability Series is co-hosted by the Portland Public Library and the Southern Maine Conservation Collaborative. Sustainability is the endurance of systems and processes through time. The Portland Sustainability Series presents a diversity of speakers to share different aspects of the work moving Maine to greater endurance and sustainability. Please join us as we engage in these important issues and conversations!
In partnership with: