Related Items
Connect with the Library:
Europe-Russia Relations: Current Engagement on Elections, Energy, and the Environment with Laura A. Henry
Tuesday, Feb 08 - Tuesday, February 08
7:00pm - 8:15pm
Location: Library Zoom - Please Register
Audience: Adults
Please email robert@portlib.org if you are unable to join on Zoom.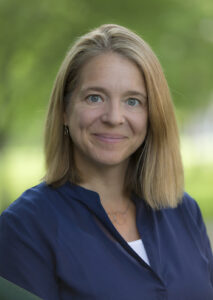 Which factors shape the European Union's relationship with Russia today? In a talk that examines the evolution of EU-Russia relations from the Cold War to the present, Dr. Henry focuses on key tensions that shape the two regional powers' interactions and asks whether the EU has the ability to influence Russia – and vice versa. Themes of the talk include elections as moments of heightened tension (disinformation campaigns and the fate of opposition figures like Aleksei Navalny), the role of energy in politics (Europe's reliance on Russian natural gas and debates around Nordstream pipelines), and the environment (how EU climate policy might affect Russia in the future).
Laura A. Henry is a Professor in the Department of Government and Legal Studies at Bowdoin College in Brunswick, Maine.  Her research investigates Russia's post-Soviet transformation, focusing on state society relations, environmental politics, and the interaction of transnational and local actors. Henry's current book project (Bringing Global Governance Home) compares how NGOs from the BRICS countries use global agreements on climate change, HIV/AIDS, and deforestation to leverage policy change at home. Henry is the author of Red to Green: Environmental Activism in Post-Soviet Russia (Cornell University Press, 2010) and the co-editor of Russian Civil Society: A Critical Assessment (M.E. Sharpe, 2006).  Her work has appeared in Environmental Politics, Global Environmental Politics, Post-Soviet Affairs, and Europe-Asia Studies, among other journals. She has been a Watson Foundation fellow and a Fulbright Scholar.  Her research has received support from the National Security Education Program, the Social Science Research Council, and the International Research and Exchange Board. 
This talk is presented in anticipation of the 35th annual Camden Conference, titled Europe: Challenged at Home and Abroad, which will take place February 25-27, 2022. To see more community events sponsored by the Camden Conference, visit camdenconference.org/events. 
About the Series » PPL Camden Conference Community Events 2022
Europe: Challenged at Home and Abroad

We partner each year with the Camden Conference to bring a series of original programs to our community in addition to the conference itself, held in mid-coast Maine.  This year, the conference celebrates it's 35th  season.  The theme will be Europe: Challenged at Home and Abroad.  The Portland Public Library is offering three related Community Events in the first weeks of February, prior to the conference itself, which is scheduled for mid-coast Maine on the weekend of February 25-27.
Recommended Readings
To view the full list of books suggestions for this year's theme, visit the Camden Conference Recommended Readings.
Click here to view the list of titles in the Portland Public Library Catalog.