Related Items
Connect with the Library:
Architecture with Birds in Mind
Wednesday, February 26 - 5:30pm - 7:00pm
Location: Architecture with Birds in Mind
Audience: Adults
Somewhere between 300 million and one billion American birds are killed each year after colliding with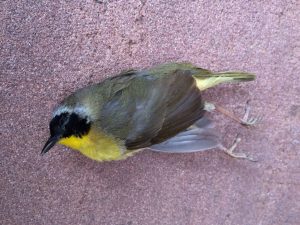 buildings. Coastal Maine, including Portland, is in the Atlantic Flyway, an important global corridor for bird migration. Join Maine Audubon staff expert, Nick Lund, to learn about which architectural features are most dangerous to birds, which birds are most at risk, and what steps architects and municipalities can take to reduce their impact on migration.
About the Speaker:

Nick Lund is the Outreach and Network Manager for Maine Audubon and runner of The Birdist blog.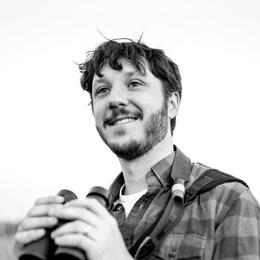 Nick is a Maine native, a writer, and an experienced conservation professional. Before joining Maine Audubon, he served as Senior Manager of the Landscape Conservation Program at the National Parks Conservation Association in Washington, DC, where he advocated for the protection of national parks from oil and gas activities.
Nick helped re-establish and lead the Washington, DC, Audubon Chapter, where he chaired the Diversity & Outreach committee. He holds a law degree from the University of Maine School of Law.
Nick has also built a large following as "The Birdist" for his humorous and insightful musings on birding and nature. Nick's recurring "Birdist's Rules of Birding" columns are among National Audubon's most popular. His writing has appeared in The Washington Post, Slate, and National Geographic Online.

About the Series » Portland's Sustainability Series
Portland's Sustainability Series: Leading conversations on Maine's changing climate
Sustainability (from sustain and ability) is the endurance of systems and processes through time. The Portland Sustainability Series will present a diversity of speakers to share different aspects of the work moving Maine to greater endurance and sustainability. Please join the Portland Public Library and the Southern Maine Conservation Collaborative as we engage in these important issues and conversations.