Related Items
Connect with the Library:
Restoring Great Rivers: Amazing Work in Maine and Around the World
Wednesday, February 27 - 5:30pm - 7:30pm
Location: Rines Auditorium
Audience: Adults
The February edition of Portland's Sustainability Series will feature conservation scientist for The Nature Conservancy in Maine, Molly Payne Wynne. Her presentation, Restoring Great Rivers: Amazing Work in Maine and Around the World, will take place in the Rines Auditorium at 5:30pm on Wednesday, February 27, 2019.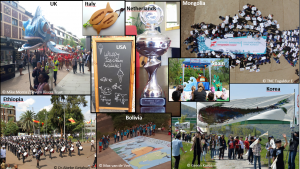 Maine's rivers are experiencing an incredible comeback. In 2009, only 2,331 sea-run fish were counted migrating up the Penobscot River and its tributaries. Thanks to a remarkable project to remove barriers and reconnect spawning habitat to the sea, in the spring of 2018, the count had exploded to 2.8 million fish!
Sadly, in many places throughout the world where people depend on river fisheries to provide food, threats to migrating fish and their spawning habitat are increasing. But a global effort is underway to connect people to their rivers and the natural phenomenon of mass fish migrations—World Fish Migration Day.
Join us for a look at how this growing event inspires people on every continent to celebrate free-flowing rivers, the fish that live in them, and the communities that depend on both.
About the Speaker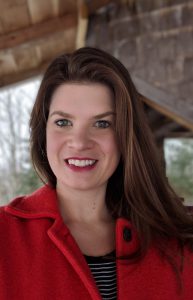 Molly Payne Wynne is a  Conservation Scientist at The Nature Conservancy in Maine. Molly oversee studies that expand our understanding of migratory fish in Maine and scientifically document the impacts that restoration work is having on these fish, other wildlife, and the ecosystem. She coordinates ecological monitoring of the Penobscot River Restoration Project, manages collection of road-stream crossing data, and conducts a myriad of public outreach, education, and citizen science efforts including organizing and garnering support of World Fish Migration Day. Molly earned her Bachelor of Science from the State University of New York College of Environmental Science and Forestry, and her Master of Science at the University of Southern Maine where she studied the microchemistry of fish ear-bones.
(Note: Molly Payne Wynne, is replacing the previously scheduled speaker, Joshua L. Royte)
About the Series » Portland's Sustainability Series
Portland's Sustainability Series: Leading conversations on Maine's changing climate
Sustainability (from sustain and ability) is the endurance of systems and processes through time. The Portland Sustainability Series will present a diversity of speakers to share different aspects of the work moving Maine to greater endurance and sustainability. Please join the Portland Public Library and the Southern Maine Conservation Collaborative as we engage in these important issues and conversations.