Related Items
Connect with the Library:
First Friday Art Walk
Friday, Dec 03 - Friday, December 03
5:00pm - 8:00pm
Location: First Friday Art Walk
Audience: Adults
The Lewis Gallery will be open from 5–8pm on December 3 for First Friday Art Walk.
---
LAST CHANCE! The MONSTERS will be leaving the Library on December 23rd.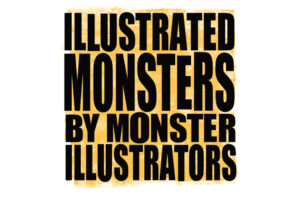 In creating a monster, a dictionary is of no use.
The definition of  "enormous and frightening imaginary creatures" is a wholly inadequate description of our relationship with these beings. Monsters are strangely comfortable in our lives and are culturally more nuanced and confusing to us than ever. They can be horrifying, cute, malicious, dim, powerful and pathetic.
Come and visit all of your scariest and friendliest monsters during First Friday Art Walk December 3, 5-8 pm. Illustration Institute's exhibit, "Illustrated Monsters by Monster Illustrators" is where monsters come ALIVE at PPL – with stories to illuminate each illustrations and explore our universal connection with creatures of our imaginations.
We are deeply thankful to Illustration Institute for creating this exhibition, to Am-At-Uer Service for their extraordinary printing and to The Stephen and Tabitha King Foundation and The Onion Foundation for their kind sponsorship.
About the Series » First Friday Art Walk at PPL
Portland Public Library participates each month in Portland's First Friday Art Walk throughout downtown Portland.  Join us each month for the opening reception of a new exhibit.  Light refreshments provided .  There are often Arts & Cultural events held in conjunction with First Friday Art Walk throughout the library – check ahead to see what's happening!