Related Items
Connect with the Library:
Leaf of Voices Part III: Celebrating Indigenous Poets
Saturday, Oct 19 - Saturday, October 19
2:00pm - 3:30pm
Location: Leaf of Voices Part III: Celebrating Indigenous Poets
Audience: Adults
This third installment in the Leaf of Voices Poetry Series is part of an ongoing celebration of Maine's newly-established Indigenous Peoples' Day and Maine's Bicentennial, with readings by Jason Grundstrom-Whitney,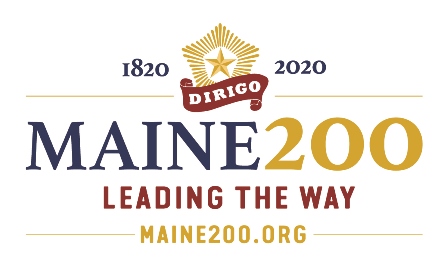 Donna M. Loring, and Mihku Paul.
Hosted by Linda Aldrich, Portland's Poet Laureate, and Valerie Lawson, Editor of 3 Nations Anthology, the reading will feature original poems, admired poems, live music by Jason Grundstrom-Whitney, and recorded music by Osha Root.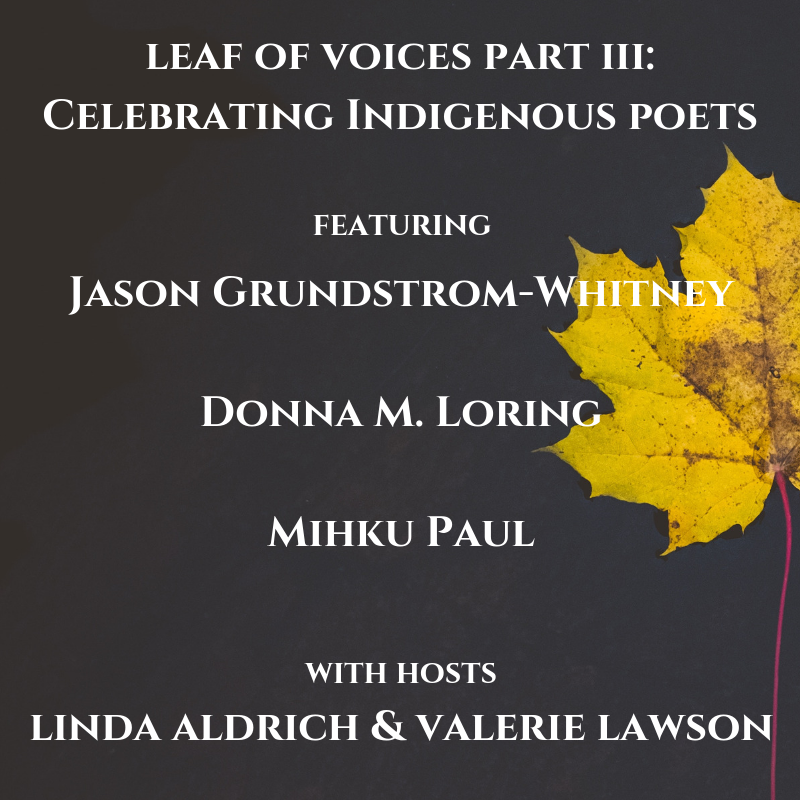 We are thrilled to welcome these writers to the stage of our Rines Auditorium on Saturday, October 19th, from 2-3:30pm. There will be time for a Q&A with the participants following the program. Coffee, tea, and light refreshments will be served. All are welcome!
---
About the participants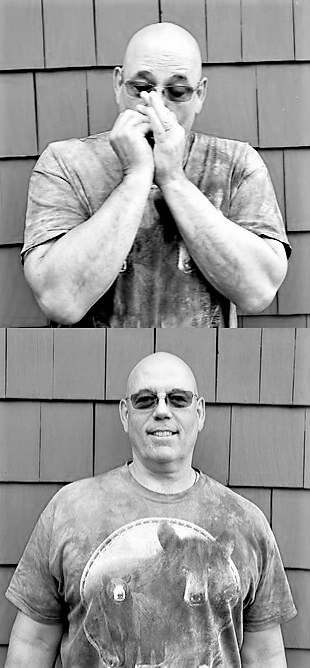 Jason Grundstrom-Whitney is a poet, writer, songwriter, and musician who plays bass, harmonica, and various wind instruments. He is a member of several bands including Tired Eyes and Osha Root. Tired Eyes and Friends' album Light-infused Dust was released in 2018, and Osha Root released a CD featuring Jason's music and poetry earlier this year. His poetry has been featured in 3 Nations Anthology and the Underground Writers Association's Anthology of Maine Poets. Bear, Raven, Coyote, his first book of poetry, will be published this fall by Resolute Bear Press. Jason is an LADC/LSW and currently works as Substance Abuse Counselor/Co-occurring Specialist at Riverview Psychiatric Hospital. He is a husband, father and grandfather, and a Bear Clan member of the Passamaquoddy.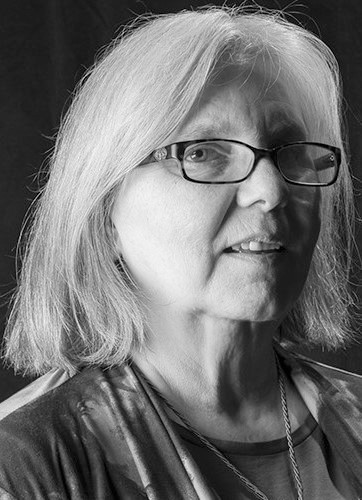 Valerie Lawson's work has been published in Main Street Rag, BigCityLit, About Place Journal, The Catch, Ibbetson Street, and others. She has been nominated for a Pushcart Prize three times. With her partner, Michael Brown, Lawson co-edited Off the Coast literary journal for eight years and teaches poetry workshops in New England. She studied Electronic Publishing and Book Arts at the University of Maine in Machias. Lawson served on the board of the Maine Writers and Publishers Alliance from 2013-2015. Most recently, she edited 3 Nations Anthology: Native, Canadian & New England Writers published by Resolute Bear Press, with poems, essays, and fiction from 58 writers. 3 Nations won the Maine Literary Award for anthology in 2018.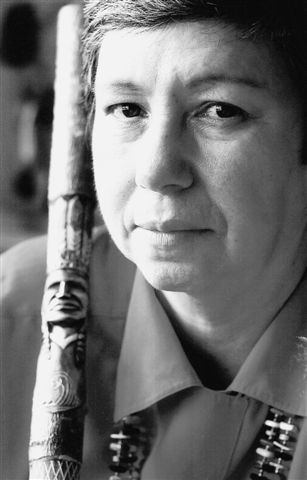 Donna M. Loring is an elder and former council member of the Penobscot Indian Nation. She held the position of the Nation's Representative to the Maine State Legislature for twelve years. Her personal papers are archived in the Maine Women Writers Collection at the University of New England (UNE) and available to scholars for research. UNE holds a yearly lecture series in her name. On May 13th,  2017 she was awarded an Honorary Doctorate Degree in Humane Letters (D.H.L) by the University of Maine Orono. Donna is presently the Senior Advisor on Tribal Affairs to Governor Janet Mills. She hosts her own radio show, Wabanaki Windows, at WERU Community Radio in Orland.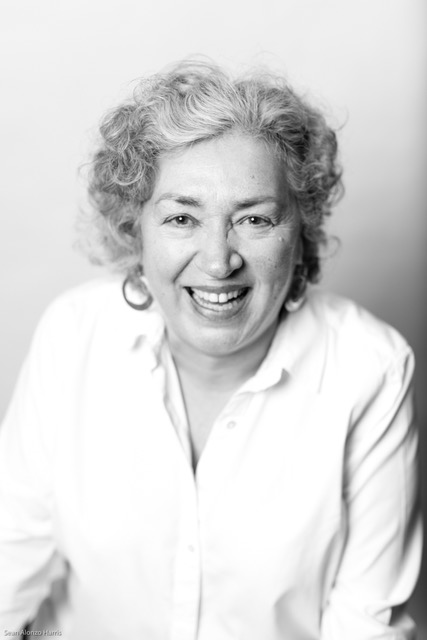 Mihku Paul is a contemporary writer and artist with traditional roots. She creates beadwork on deerskin, but also writes slam poetry. Her graphic art is meant to be a modern expression of her cultural identity, bridging the gap between past and present. Mihku hopes to convey the idea of Native identity as a vital, adaptive process that maintains tradition while embracing new techniques and materials in her artistic expression. Her first book of poetry, 20th Century PowWow Playland (2014), is available for purchase.
About the Series » Private: Leaf of Voices Poetry Series
Linda Aldrich, Portland's Poet Laureate, hosts a series of poetry readings that feature a range of local voices through varying themes and collaborations of poets. Inspired by Walt Whitman's poem Voices, this series is intended to highlight Greater Portland's active community of poetic voices and provoke thoughtful conversation around the art of poetry.
The Leaf of Voices Poetry Series is a project of the Portland Poet Laureate Program, in collaboration with Portland Public Library and the Portland Poet Laureate Committee.
Discover more about Linda Aldrich and the Portland Poet Laureate Program here.
---
VOICES
NOW I make a leaf of Voices–for I have found nothing mightier than they are,
And I have found that no word spoken, but is beautiful, in its place.
O what is it in me that makes me tremble so at voices?
Surely, whoever speaks to me in the right voice, him or her I shall follow,
As the water follows the moon, silently, with fluid steps, anywhere around the globe.
All waits for the right voices;
Where is the practis'd and perfect organ? Where is the develop'd Soul?
For I see every word utter'd thence, has deeper, sweeter, new sounds, impossible on less terms.
I see brains and lips closed–tympans and temples unstruck,
Until that comes which has the quality to strike and to unclose,
Until that comes which has the quality to bring forth what lies slumbering, forever ready, in all words.
Walt Whitman
---
From our Archives:
Read What Lies Slumbering, an original poem created by Marcia Brown & Anna Turner for Leaf of Voices Part I: New & Known, January 19, 2019
Leaf of Voices Part I: New & Known
Leaf of Voices Part II: Honoring the Teaching Poet
Leaf of Voices Part III: Celebrating Indigenous Poets
Leaf of Voices Part IV: Bringing it Forward
Leaf of Voices Part V: Honoring Youth Poets