Related Items
Connect with the Library:
Literary [Late] Lunch: Maya Williams and Pádraig Ó Tuama: Poetry as an Art of Survival
Thursday, Jul 22 - Thursday, July 22
4:00pm - 5:30pm
Location: Register here: https://www.tfaforms.com/4910880
Audience: Adults
Join us, virtually, for a salon style conversation between Maya Williams and Pádraig Ó Tuama. This event is held in partnership with the BTS Center and will be held virtually.  All Portland Public Library patrons are invited to register for The BTS Center's Summer Art Series as a guest for free.  Please click that option when registering.  Register here!
Maya Williams
Maya Williams (she/hers, they/them, and ey/em) is a religious queer Black Mixed Race suicide survivor constantly writing poems. She graduated with a Bachelors in Social Work and a B.A. in English in May 2017. She graduated with a community practice-focused Masters in Social Work and Certificate in Applied Arts and Social Justice at the University of New England in May 2018. She is currently in Randolph College's low residency Masters in Fine Arts for Creative Writing focusing on Poetry. She has competed locally and nationally in slam since her freshman year at East Carolina University under the slam team Word of Mouth in Greenville, North Carolina. While with them, she has placed in the top 20 at the College Unions Poetry Slam Invitational (CUPSI) in 2015, and opened for folks such as Indira Allegra, Neil Hilborn, and Angela Davis. Maya lives in Portland, Maine, where she was recently named as the city's poet laureate.
Pádraig Ó Tuama
Poet and theologian, Pádraig Ó Tuama's work centres around themes of language, power, conflict and religion. Working fluently on the page and with groups of people, Pádraig is a skilled speaker, teacher and group worker. His work has won acclaim in circles of poetry, politics, religion, psychotherapy and conflict analysis. Pádraig presents Poetry Unbound with On Being Studios a podcast that takes a deep dive into a single poem. With 4 million downloads of its first three seasons, Poetry Unbound from On Being is a powerful example of the appetite for poetry in dispersed and diverse populations.
Pádraig Ó Tuama: Photo by Trevor Brady.
Maya Williams: Photo by William James.
This event is being held in partnership with The BTS Center.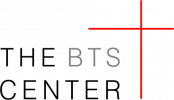 About the Series » Literary Lunch Series
Portland Public Library's Literary Lunch series is held monthly and features authors from New England in conversation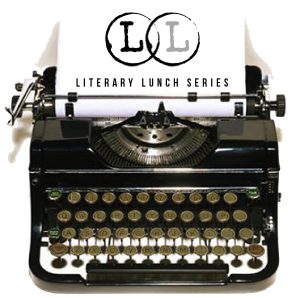 about new works.  Authors are interviewed by literary friends, colleagues or critics.
All Literary Lunches are free to the public. Because they take place over the  lunch hour, guests are encouraged to bring their lunch!  Coffee is generously provided by Coffee By Design.
Questions about our Literary Lunch Series? Please send us an e-mail.
Related links:
https://denisnye-hingeworks.bandcamp.com/releases
---
About the Series » Spotlight Lecture Series
Portland Public Library presents the Spotlight Lecture Series held in conjunction with Longfellow Books, Print: A Bookstore, and Maine Writers & Publishers Alliance.  The Spotlight Lecture Series celebrates new works by notable authors from around the country.  This series is generously sponsored by the Press Hotel.