Related Items
Connect with the Library:
Literary Lunch: Brock Clarke discusses The Price of the Haircut with Ron Currie
Wednesday, Apr 25 - Wednesday, April 25
12:00pm - 1:00pm
Location: Literary Lunch: Brock Clarke discusses The Price of the Haircut with Ron Currie
Audience: Adults
Join us for a conversation between Brock Clarke and Ron Currie Jr about Clarke's new book The Price of
the Haircut.
About the book
From an acclaimed and original writer comes a new collection of stories bursting with absurdist plot twists and laced with trenchant wit. Brock Clarke, author of An Arsonist's Guide to Writers' Homes in New England and Exley, among other novels, now offers up bite-sized morsels of his trademark social satire that will have readers laughing, and perhaps shifting uncomfortably in their seats.
The title story delivers a cringingly biting dissection of racial attitudes in contemporary America, and Clarke also turns his eagle eye to subjects like PTSD, the fate of child actors, and, most especially, marital discord in stories like "Considering Lizzie Borden, Her Axe, My Wife" and "The Misunderstandings." In "The Pity Palace," a masterful study in self-absorption and self-delusion, a reclusive husband in Florence, Italy, who believes his wife has left him for a famous novelist, sells tickets to tourists anxious to meet someone more miserable than they.
It's a distinctly Clarkean world, in which readers find themselves reflected back with the distortion of funhouse mirrors—and swept up on a wild ride of heart-wrenching insight and self-discovery.
About the authors
Brock Clarke is the author of two previous story collections and four novels, most recently The Happiest People in the World, Exley (named a Kirkus Book of the Year), and An Arsonist's Guide to Writers' Homes in New England (a national bestseller). He lives in Portland, Maine, and teaches creative writing at Bowdoin College.
Ron Currie is the author of the novels Everything Matters! and Flimsy Little Plastic Miracles and the short story collection God is Dead, which was the winner of the New York Public Library's Young Lions Award. In 2009, he received the Addison M. Metcalf Award from the American Academy of Arts and Letters. His books have been translated into fifteen languages. He lives in Portland, Maine.
About the Series » Literary Lunch Series
Portland Public Library's Literary Lunch series is held monthly and features authors from New England in conversation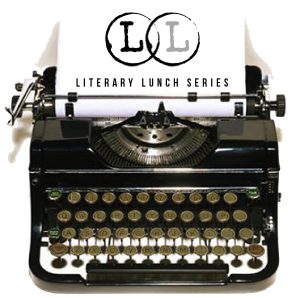 about new works.  Authors are interviewed by literary friends, colleagues or critics.
All Literary Lunches are free to the public. Because they take place over the  lunch hour, guests are encouraged to bring their lunch!  Coffee is generously provided by Coffee By Design.
Questions about our Literary Lunch Series? Please send us an e-mail.
---