Related Items
Connect with the Library:
Literary Lunch: Carolyn Chute on "The Recipe for Revolution" with Ron Currie
Wednesday | October 21, 2020
12:00pm - 1:00pm
Location: https://networkmaine.zoom.us/j/84059722542
Audience: Adults
Join us live on Zoom for a conversation between Carolyn Chute, author of the novel The Recipe for Revolution, and fellow writer Ron Currie The discussion will be held at noon on Wednesday, October 21st. All are welcome to join.
Join Zoom Meeting
https://networkmaine.zoom.us/j/84059722542
Meeting ID: 840 5972 2542
One tap mobile +13017158592,,84059722542#
Dial by your location +1 646 876 9923
About the book:
It's September 1999 and the world is on the cusp of a new millennium. In rural Maine,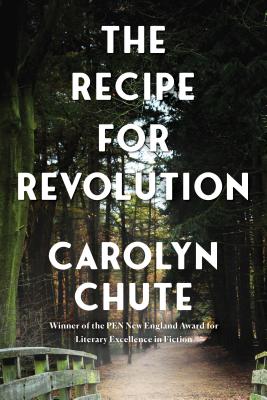 Gordon St. Onge, known as "The Prophet", presides over his controversial Settlement, a place rumored to be a cult, where his many wives and children live off the grid and off the land. Out in greater America, Bruce Hummer, the aging CEO of multinational corporation Duotron Lindsey, lays off workers by the thousands. Meanwhile, the newest member of the Settlement, fifteen year old Brianna Vandermast, is fired up and ready for change. Disillusioned with the covert local militia, she and other Settlement teens form the True Maine Militia. Putting her visionary ideas into practice, Bree pens "The Recipe", an incendiary revolutionary document that winds up in the hands of wealthy elites, including Bruce Hummer.
When a chance drinking session during an airport layover brings Bruce and Gordon together, Hummer–in a confounding moment– gives Gordon a mysterious brass key, one turn of which has the potential to make heads roll and spark the unrest that is stirring in Egypt, Maine. As word of "The Recipe" spreads, myriad factions of anti-corporate revolt from across the country arrive at The Settlement wanting to make Gordon their poster boy. Gordon soon finds himself at the center of an uprising, the effects of which ripple beyond Settlement life. In The Recipe for Revolution Carolyn Chute portrays politics, class, love, and friendship with acuity and complexity, giving us a pulsating, relevant book for today's America.
About t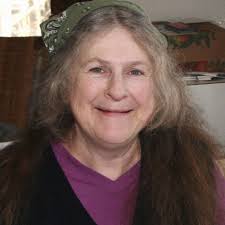 he authors:
Carolyn Chute
Carolyn Chute is the author of The School on Heart's Content Road, a New York Times Notable Book of the Year;The Beans of Egypt, Maine; Letourneau's Used Auto Parts; Snow Man; and Merry Men. She has been awarded a Guggenheim Fellowship and a Thorton Wilder Fellowship.

Ron Currie

Currie is the author of the novels Everything Matters! and Flimsy Little Plastic Miracles and the short story collection God is Dead, which was the winner of the New York Public Library's Young Lions Award. In 2009, he received the Addison M. Metcalf Award from the American Academy of Arts and Letters. His books have been translated into fifteen languages. He lives in Portland, Maine.
About the Series » Literary Lunch Series
Portland Public Library's Literary Lunch series is held monthly and features authors from New England in conversation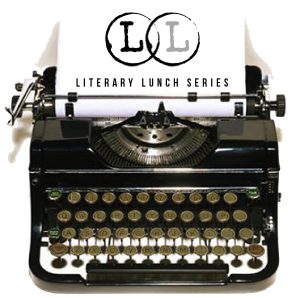 about new works.  Authors are interviewed by literary friends, colleagues or critics.
All Literary Lunches are free to the public. Because they take place over the  lunch hour, guests are encouraged to bring their lunch!  Coffee is generously provided by Coffee By Design.
Questions about our Literary Lunch Series? Please send us an e-mail.
---