Related Items
Connect with the Library:
Literary Lunch: Evening Edition – Music and a conversation about poetry and songwriting with Gibson Fay-LeBlanc and Max Garcia Conover
Wednesday | June 16, 2021
6:00pm - 7:30pm
Location: Congress Square Park
Audience: Adults
Join us for a special Literary Lunch: Evening Edition in Congress Square Park with Gibson Fay-LeBlanc and Max Garcia Conover.  Gibson and Max will have a conversation about Gibson's new book Deke, Dangle, Dive, and discuss songwriting, poetry, and more with some live music from Max. Print: A Bookstore will have copies of the book for sale at the event.
About Deke, Dangle, Dive
What is a person to do upon finding out that his older brother has six months to live? What is a father to tell his young sons about the everyday violence, inequities, and injustices of the world? What is a husband to do when confronted with his domestic foibles and failings? What can poems possibly offer us in the face of unanswerable questions? Deke Dangle Dive explores illness, fatherhood, brotherhood, and masculinity through a variety of lenses, including ice hockey, contemporary culture, and the natural world. This unique collection considers how poems can speak to us and through us when all seems lost.
Gibson Fay-LeBlanc's first collection of poems, Death of a Ventriloquist, was chosen by Lisa Russ Spaar for the Vassar Miller Prize and published in 2012. The book received a starred review from Publishers Weekly and was featured by Poets & Writers as one of a dozen debut collections to watch. Gibson's poems have appeared in magazines including Guernica, The New Republic, and Tin House, jubilat, FIELD, and The Literary Review. His fiction has appeared in Slice and Portland Magazine. His second book of poems, Deke Dangle Dive, is forthcoming from CavanKerry Press in 2021.
With graduate degrees from UC Berkeley and Columbia University, Fay-LeBlanc has taught writing at conferences, schools and universities including Fordham, Haystack, and University of Southern Maine, and helped lead community arts organizations including The Telling Room, SPACE Gallery, and Hewnoaks Artist Colony.
Max Garcia Conover grew up in Bemus Point, New York and started writing songs in San Juan, Puerto Rico. He releases music both independently and through the Barcelona-based label Son Canciones. He's toured North America & Europe, sharing the stage with Cat Power, Justin Townes Earle, The Weather Station and many others. In between songs he tells stories, and his storytelling has been featured on The Moth Radio Hour and Stories From The Stage.
About the Series » Literary Lunch Series
Portland Public Library's Literary Lunch series is held monthly and features authors from New England in conversation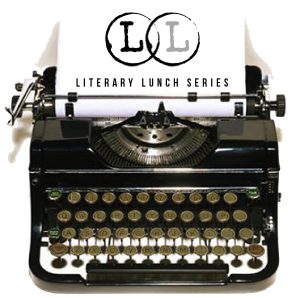 about new works.  Authors are interviewed by literary friends, colleagues or critics.
All Literary Lunches are free to the public. Because they take place over the  lunch hour, guests are encouraged to bring their lunch!  Coffee is generously provided by Coffee By Design.
Questions about our Literary Lunch Series? Please send us an e-mail.
---
About the Series » Spotlight Lecture Series
Portland Public Library hosts nationally touring authors at the Spotlight Series. Authors talk about newly released work followed by audience Q&A and a book signing. The series is presented by Portland Public Library in partnership with Print: A Bookstore, The Press Hotel, and Bunker Brewing Company.