Related Items
Connect with the Library:
Virtual Literary Lunch: Kerri Arsenault on "Mill Town" with Kate Christensen
Wednesday | September 16, 2020
12:00pm - 1:00pm
Location: https://networkmaine.zoom.us/j/81504880130
Audience: Adults
Join us for a conversation between Kerri Arsenault, author of the book Mill Town: Reckoning with What Remains, and fellow writer Kate Christensen. The discussion will be held at noon on Wednesday, September 16th. All are welcome to join.
Join Zoom Meeting
https://networkmaine.zoom.us/j/81504880130
Meeting ID: 815 0488 0130
One tap mobile
+16468769923,,81504880130#
Dial by your location
+1 646 876 9923
About the book:
Kerri Arsenault grew up in the rural working class town of Mexico, Maine. For over 100 years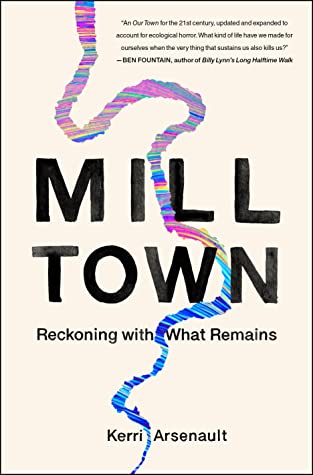 the community orbited around a paper mill that employs most townspeople, including three generations of Arsenault's own family. Years after she moved away, Arsenault realized the price she paid for that seemingly secure childhood. The mill, while providing livelihoods for nearly everyone, also contributed to the destruction of the environment and the decline of the town's economic, moral, and emotional health in a slow-moving catastrophe, earning the area the nickname "Cancer Valley."
In Mill Town, Arsenault undertakes an excavation of a collective past, sifting through historical archives and scientific reports, talking to family and neighbors, and examining her own childhood to present a portrait of a community that illuminates not only the ruin of her hometown and the collapse of the working-class of America, but also the hazards of both living in and leaving home, and the silences we are all afraid to violate. In exquisite prose, Arsenault explores the corruption of bodies: the human body, bodies of water, and governmental bodies, and what it's like to come from a place you love but doesn't always love you back.
A galvanizing and powerful debut, Mill Town is an American story, a human predicament, and a moral wake-up call that asks: what are we willing to tolerate and whose lives are we willing to sacrifice for our own survival?
About the authors:
Kerri Arsenaultis the Book Review Editor at Orion magazine, and Contributing Editor at Lithub. Arsenault received her MFA in Creative Writing from The New School and studied in Malmö University's Communication for Development master's programme. Her writing has appeared in Freeman's, Lithub, Oprah.com, and The Minneapolis Star Tribune, among other publications. She lives in New England. Mill Town is her first book.
Kate Christensen is the author of six prior novels, most recently The Astral, and the memoir Blue Plate Special. The Great Man won the 2008 PEN/Faulkner Award for Fiction. She has written reviews and essays for numerous publications, including The New York Times, Vogue, Elle, The Wall Street Journal, and Food & Wine. She lives with her husband in Portland, Maine.
About the Series » Literary Lunch Series
Portland Public Library's Literary Lunch series is held monthly and features authors from New England in conversation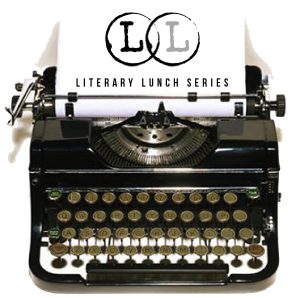 about new works.  Authors are interviewed by literary friends, colleagues or critics.
All Literary Lunches are free to the public. Because they take place over the  lunch hour, guests are encouraged to bring their lunch!  Coffee is generously provided by Coffee By Design.
Questions about our Literary Lunch Series? Please send us an e-mail.
---