Related Items
Connect with the Library:
Literary Lunch: Marjan Kamali and Susan Kaplan Carlton talk about The Stationery Shop and In the Neighborhood of True
Wednesday, July 24 - 12:00pm - 1:00pm
Location: Main Library
Audience: Adults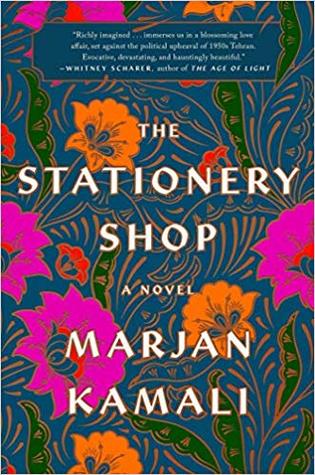 Join us for a conversation between Marjan Kamali and Susan Kaplan Carlton to discuss Kamali's new book The Stationery Shop and Carlton's new book In the Neighborhood of True. The conversation will be held on Wednesday, July 24 at noon in the Rines Auditorium.
About the books
The Stationery Shop
From the award-winning author of Together Tea—a debut novel hailed as "compassionate, funny, and wise" by Jill Davis, bestselling author of Girls' Poker Night—comes a powerful love story exploring loss, reconciliation, and the quirks of fate. 
Roya is a dreamy, idealistic teenager living in 1953 Tehran who, amidst the political upheaval of the time, finds a literary oasis in kindly Mr. Fakhri's neighborhood book and stationery shop. She always feels safe in his dusty store, overflowing with fountain pens, shiny ink bottles, and thick pads of soft writing paper.
When Mr. Fakhri, with a keen instinct for a budding romance, introduces Roya to his other favorite customer—handsome Bahman, who has a burning passion for justice and a love for Rumi's poetry—she loses her heart at once. And, as their romance blossoms, the modest little stationery shop remains their favorite place in all of Tehran.
A few short months later, on the eve of their marriage, Roya agrees to meet Bahman at the town square, but suddenly, violence erupts—a result of the coup d'etat that forever changes their country's future. In the chaos, Bahman never shows. For weeks, Roya tries desperately to contact him, but her efforts are fruitless. With a sorrowful heart, she resigns herself to never seeing him again.
Until, more than sixty years later, an accident of fate leads her back to Bahman and offers her a chance to ask him the questions that have haunted her for more than half a century: Why did he leave? Where did he go? How was he able to forget her?
The Stationery Shop is a beautiful and timely exploration of devastating loss, unbreakable family bonds, and the overwhelming power of love.
In the Neighborhood of True
After her father's death, Ruth Robb and her family transplant themselves in the summer of 1958 from New York City to Atlanta—the land of debutantes, sweet tea, and the Ku Klux Klan. In her new hometown, Ruth quickly figures out she can be Jewish or she can be popular, but she can't be both. Eager to fit in with the blond girls in the "pastel posse," Ruth decides to hide her religion. Before she knows it, she is falling for the handsome and charming Davis and sipping Cokes with him and his friends at the all-white, all-Christian Club.
Does it matter that Ruth's mother makes her attend services at the local synagogue every week? Not as long as nobody outside her family knows the truth. At temple Ruth meets Max, who is serious and intense about the fight for social justice, and now she is caught between two worlds, two religions, and two boys. But when a violent hate crime brings the different parts of Ruth's life into sharp conflict, she will have to choose between all she's come to love about her new life and standing up for what she believes.
About the authors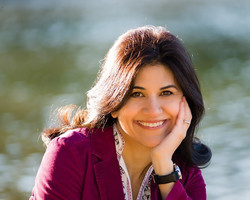 Marjan Kamali, born in Turkey to Iranian parents, spent her childhood in Kenya, Germany, Turkey, Iran, and the United States. She studied English Literature at UC Berkeley and received her MBA from Columbia University and her MFA from New York University. Her work has also been broadcast on BBC Radio 4 and published in two anthologies: Tremors and Let Me Tell You Where I've Been. An excerpt from The Stationery Shop was published in Solstice Literary Magazine and nominated for a Pushcart Prize.
Her debut novel Together Tea was a Massachusetts Book Award Finalist, an NPR WBUR Good Read, and a Target Emerging Author Selection. It was recently adapted for the stage and performed in California.  Marjan lives with her husband and two children in the Boston area.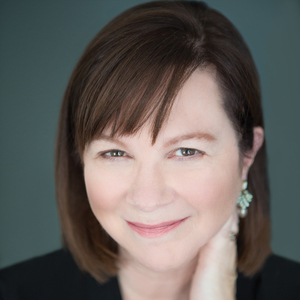 Susan Kaplan Carlton, a longtime magazine writer, currently teaches writing at Boston University. She lived for a time with her family in Atlanta, where her daughters learned the fine points of etiquette from a little pink book and learned the power of social justice from their synagogue.
Carlton's writing has appeared in Self, Elle, Mademoiselle, Seventeen, Parents, and elsewhere.She is the author of the young adult novels Love & Haight, which was named a Best Book for Young Adults by YALSA and a Best Book by the Children's Book Committee at Bank Street Books, and Lobsterland.
About the Series » Literary Lunch Series
Portland Public Library's Literary Lunch series is held monthly and features authors from New England in conversation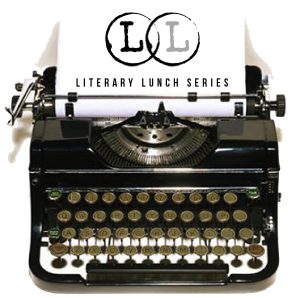 about new works.  Authors are interviewed by literary friends, colleagues or critics.
All Literary Lunches are free to the public. Because they take place over the  lunch hour, guests are encouraged to bring their lunch; complimentary coffee is generously provided by Coffee By Design and books are sold by our partner, Longfellow Books.
Questions about our Literary Lunch Series? Please send us an e-mail.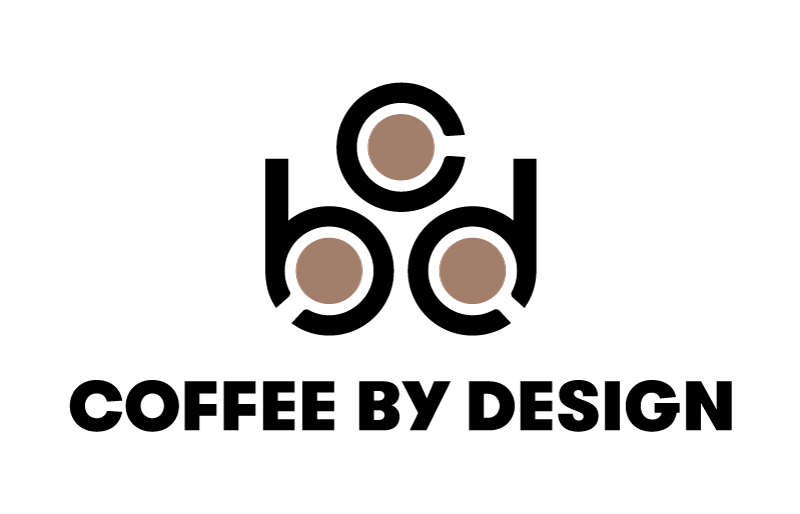 ---