Related Items
Connect with the Library:
Literary Lunch: Meredith Hall talks about Beneficence with Simon Van Booy
Wednesday, November 18 - 12:00pm - 1:00pm
Location: Literary Lunch: Meredith Hall talks about Beneficence with Simon Van Booy
Audience: Adults
When they meet in the 1930s, Doris and Tup's love is immediate. They marry quickly and Doris commits to the only life Tup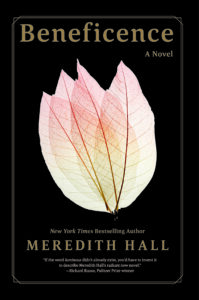 ever wanted: working the Senter family farm, where his parents and grandparents and great-grandparents are buried under the old pines. Their lives follow the calming rhythms of the land—chores in the cow barn, haying the fields, tending their gardens—and in this they find immeasurable joy.
Soon their first child, Sonny, is born and Doris and Tup understand they are blessed. More children arrive—precocious, large-hearted Dodie and quiet, devoted Beston—but Doris and Tup take nothing for granted. They are grateful every day for the grace of their deep bonds to each other, to their family, and to their bountiful land. As they hold fast to this contentment, Doris is uneasy, and confesses, "We can't ever know what will come."
When an unimaginable tragedy turns the family of five into a family of four, everything the Senters held faith in is shattered. The family is consumed by a dark shadow of grief and guilt. Slowly, the surviving Senters must find their way to forgiveness—of themselves and of each other.
New York Times bestselling author Meredith Hall's radiant debut novel is a study of love—both its gifts and its obligations—that will stay with readers long after the last page. With a rare tenderness and compassion, Beneficence illuminates the heart's enduring covenants and compromises.
"If the word 'luminous' didn't already exist, you'd have to invent it to describe Meredith Hall's radiant new novel."  —Richard Russo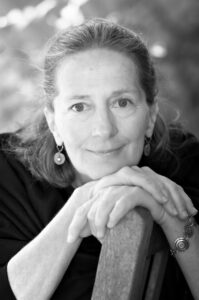 Meredith Hall is the author of the novel Beneficence (Godine, 2020). Her memoir Without a Map was instantly recognized as a classic of the genre and became a New York Times bestseller. It was named Best Book of the Year by Kirkus and BookSense, as well as Elle's "Readers' Pick of the Year." Ms. Hall was a recipient of the 2004 Gift of Freedom Award from A Room of Her Own Foundation. Her work has appeared in Five Points, The Gettysburg Review, The Kenyon Review, The Southern Review, The New York Times, and many other publications. Hall divides her time between Maine and California.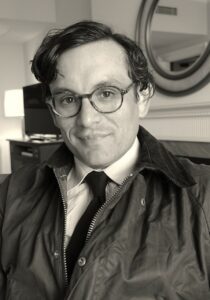 Simon Van Booy is the award-winning and best-selling author of fourteen books, including Love Begins in Winter (winner of the Frank O'Connor International Short Story Award) and Everything Beautiful Began After, which Andre Dubus III called, "A powerful meditation on the undying nature of love and the often cruel beauty of one's own fate." He has written for The New York Times, The Guardian, National Public Radio, The Financial Times, and the BBC.  His next novel, Night Came With Many Stars, will be published by Godine in 2021.
More information about how to join us via Zoom:
https://networkmaine.zoom.us/j/85806931643
Meeting ID: 858 0693 1643
One tap mobile
+13126266799,,85806931643# US (Chicago)
+16468769923,,85806931643# US (New York)
Dial by your location
        +1 312 626 6799 US (Chicago)
+1 646 876 9923 US (New York)
About the Series » Literary Lunch Series
Portland Public Library's Literary Lunch series is held monthly and features authors from New England in conversation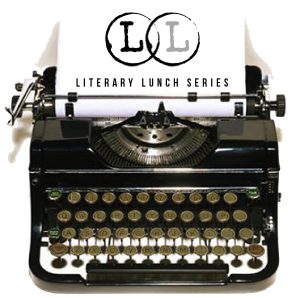 about new works.  Authors are interviewed by literary friends, colleagues or critics.
All Literary Lunches are free to the public. Because they take place over the  lunch hour, guests are encouraged to bring their lunch; complimentary coffee is generously provided by Coffee By Design and books are sold by our partner, Longfellow Books.
Questions about our Literary Lunch Series? Please send us an e-mail.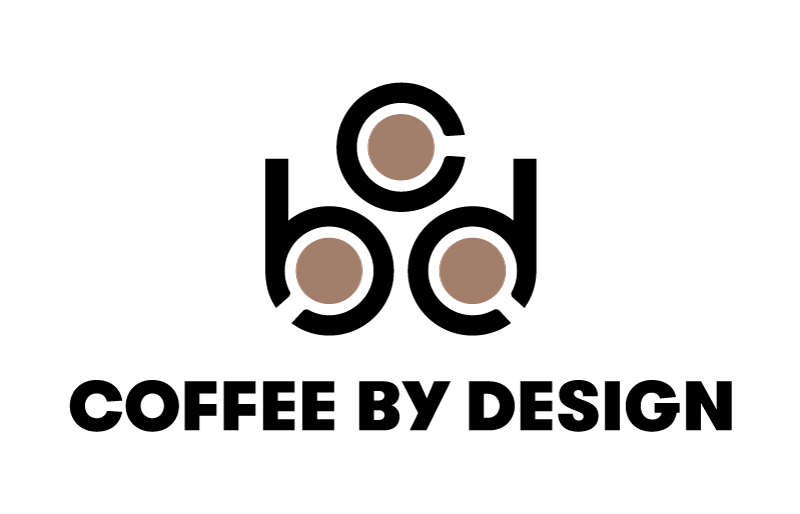 ---