Related Items
Connect with the Library:
Literary Lunch: Mira Ptacin talks about her book The In-Betweens with Kathryn Miles
Wednesday | January 15, 2020
12:00pm - 1:00pm
Location: Literary Lunch: Mira Ptacin talks about her book The In-Betweens with Kathryn Miles
Audience: Adults
Join us for a conversation between Mira Ptacin and Kathryn Miles to discuss Ptacin's new book The In-Betweens. The conversation will be held on Wednesday, January 15th at noon in the Rines Auditorium.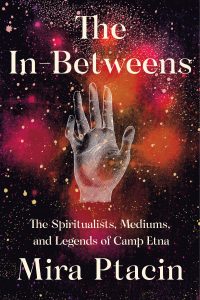 About the book
The In-Betweens
They believed they would live forever. So begins Mira Ptacin's haunting account of the women of Camp Etna―an otherworldly community in the woods of Maine that has, since 1876, played host to generations of Spiritualists and mediums dedicated to preserving the links between the mortal realm and the afterlife. Beginning her narrative in 1848 with two sisters who claimed they could speak to the dead, Ptacin reveals how Spiritualism first blossomed into a national practice during the Civil War, yet continues―even thrives―to this very day. Immersing herself in this community and its practices―from ghost hunting to releasing trapped spirits to water witching― Ptacin sheds new light on our ongoing struggle with faith, uncertainty, and mortality. Blending memoir, ethnography, and investigative reportage, The In-Betweens offers a vital portrait of Camp Etna and its enduring hold on a modern culture that remains as starved for a deeper sense of connection and otherworldliness as ever.
"The In-Betweens is a truly fascinating history of a little-known American community of Spiritualists. I'd never heard of Camp Etna before reading this book, and I can't imagine how I'd missed it. This is a story of a deeply female, fiercely autonomous, open-hearted and searching group of spiritual seekers, whose ranks have refused for well over a century to comply with any conventional ideas about religion, power, and women. Ptacin approaches her subjects with a mind that is both open and enthusiastic, without ever losing her keen reporter's edge. It's a brilliant work, and a fabulous read."
– Elizabeth Gilbert, author of The Signature of All Things and Eat, Pray, Love
About the authors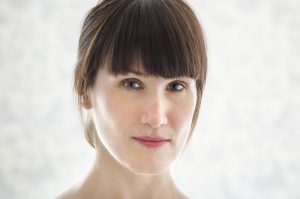 Mira Ptacin is the author of the award-winning memoir Poor Your Soul (Soho Press, 2016) and the forthcoming book The In-Betweens: The Spiritualists, Mediums, and Legends of Camp Etna (Liveright, October 29, 2019). She leads memoir workshops for incarcerated women and lives with her family on Peaks Island, Maine.www.miraMPtacin.com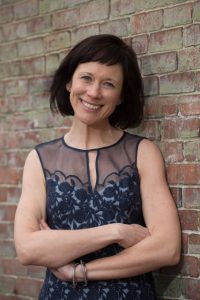 Kathryn Miles is the author of four books: Adventures with Ari, All Standing, Superstorm, and Quakeland: On the Road to America's Next Devastating Earthquake.  Her essays and articles have appeared in publications including Best American Essays, The Boston Globe, Down East, Ecotone, History, The New York Times, Outside, Pacific Standard, Popular Mechanics, and Time. She currently serves as writer-in-residence at Green Mountain College and as a scholar-in-residence for the Maine Humanities Council.  She lives in Portland, Maine.
About the Series » Literary Lunch Series
Portland Public Library's Literary Lunch series is held monthly and features authors from New England in conversation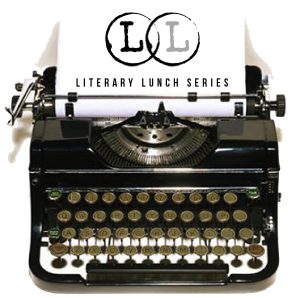 about new works.  Authors are interviewed by literary friends, colleagues or critics.
All Literary Lunches are free to the public. Because they take place over the  lunch hour, guests are encouraged to bring their lunch!  Coffee is generously provided by Coffee By Design.
Questions about our Literary Lunch Series? Please send us an e-mail.
---