Related Items
Connect with the Library:
Literary Lunch: Paul Doiron in conversation with Elise Juska
Wednesday, July 25 - 12:00pm - 1:00pm
Location: Main Library
Audience: Adults
Join us for a conversation between Paul Doiron, author of the recently released Stay Hidden, Elise Juska who has just released The Blessings.  
About Stay Hidden
A supposed hunting accident becomes a dangerously complicated murder investigation in this intricately-plotted new thriller featuring Maine Game Warden Mike Bowditch.
A woman has been shot to death by a deer hunter on an island off the coast of Maine. To newly promoted Warden Investigator Mike Bowditch, the case seems open and shut. But as soon as he arrives on remote Maquoit Island he discovers mysteries piling up one on top of the other.
The hunter now claims he didn't fire the fatal shot and the ballistic evidence proves he's telling the truth. Bowditch begins to suspect the secretive community might be covering up the identity of whoever killed Ariel Evans. The controversial author was supposedly writing a book about the island's notorious hermit. So why are there no notes in her rented cottage?
The biggest blow comes the next day when the weekly ferry arrives and off steps the dead woman herself. Ariel Evans is alive, well, and determined to solve her own "murder" even if it upsets Mike Bowditch's investigation and makes them both targets of an elusive killer who will do anything to conceal his crimes.
About The Blessings
Hailed by Stewart O'Nan as "deft and tender" and as one of the best books of 2014 by the Philadelphia Inquirer, Elise Juska's THE BLESSINGS is an extraordinary novel about an ordinary family. The Blessings rally around one another in times of celebration and those of sorrow, coming together for departures and arrivals, while its members harbor private struggles and moments of personal joy. College student Abby ponders homesickness in her first semester away from her Philadelphia home, while her cousin Stephen commits a petty act of violence that takes a surprising turn, and their aunt Lauren faces a crisis in her storybook marriage she could never have foreseen. Through the lens of one unforgettable family, this beautifully moving novel explores how our families define us and how we shape them in return.

About the authors
A native of Maine, bestselling author Paul Doiron attended Yale University, where he graduated with a degree in English. The Poacher's Son, the first book in the Mike Bowditch series, won the Barry award, the Strand award for best first novel, and has been nominated for the Edgar, Anthony, and Macavity awards in the same category. He is a Registered Maine Guide specializing in fly fishing and lives on a trout stream in coastal Maine with his wife, Kristen Lindquist.

Elise Juska is the author of four previous novels, including The Blessings, a Barnes & Noble Discover Great New Writers selection and one of the Philadelphia Inquirer's Best Books of 2014. Her fiction and nonfiction have appeared in Ploughshares, the Gettysburg Review, the Missouri Review, Good Housekeeping, the Hudson Review, Prairie Schooner, and many other publications. She is the recipient of the Alice Hoffman Prize for Fiction from Ploughshares and her work has been cited by the Best American Short Stories and Pushcart Prize anthologies. She lives outside Philadelphia and directs the undergraduate creative writing program at the University of the Arts, where she received the 2014 Lindback Award for Distinguished Teaching.
About the Series » Literary Lunch Series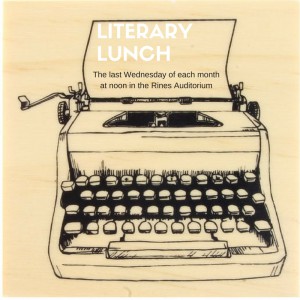 Portland Public Library's Literary Lunch series is held monthly and features authors from New England in conversation about new works.  Authors are interviewed by literary friends, colleagues or critics.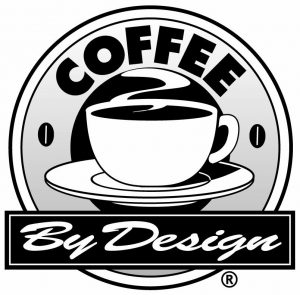 All Literary Lunches are free to the public. Because they take place over the lunch hour, guests are encouraged to bring their lunch; complimentary coffee is generously provided by Coffee By Design.
Questions about our Literary Lunch Series? Please send us an e-mail.
---