Related Items
Connect with the Library:
Virtual Literary Lunch: Stephanie Soileau and Elizabeth Wetmore on "Last One Out Shut Off the Lights" & "Valentine"
Wednesday | August 19, 2020
12:00pm - 1:00pm
Location: Join Zoom Meeting https://networkmaine.zoom.us/j/86227116329
Audience: Adults
Join us for a conversation between Stephanie Soileau, author of the debut story collection Last One Out Shut Off the Lights, and fellow writer Elizabeth Wetmore, author of the debut novel Valentine. The discussion will be held at noon on Wednesday, August 19th. All are welcome to join Zoom at https://networkmaine.zoom.us/j/86227116329. See below for more details about Zoom*.
About the books:
Last One Out Shut Off the Lights
This "outstanding" debut story collection from a rising star reveals Louisiana and its characters with stark honesty and empathy as they grapple with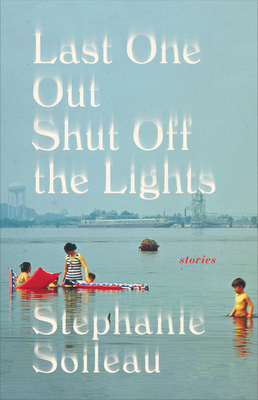 homesickness, desperation, and desire (Peter Orner).
Last One Out Shut Off the Lights is a vivid portrait of the last-chance towns of southwest Louisiana, where oil development, industrial pollution, dying wetlands, and the ever-present threat of devastating hurricanes have eroded their inhabitants' sense of home. These stories feature characters struggling to find a foothold in a world that is forever washing out from under them, people who must reckon with their ambivalence about belonging to a place so continually in flux.
An overwhelmed teenage mother leaves her infant son in a closet to buy herself a night out; a teacher with a terminally ill husband fantasizes about another man; a retiree surveys the devastation left by a hurricane and decides the fate of a lost cat; and a young woman out of options tries to drag her brother to Mexico for surgery, desperate to save his life and her own.
As Lauren Groff did for the Sunshine State in Florida, Stephanie Soileau demonstrates that Louisiana is as much a state of mind as it is a place on the map. Her fiction is a powerful reminder of the rich variety of Southern culture, and brings back into focus the Cajun language, life rhythms, and customs that still make Louisiana so unique.
Valentine
An astonishing debut novel that explores the lingering effects of a brutal crime on the women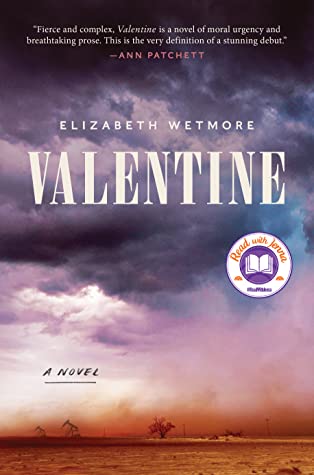 of one small Texas oil town in the 1970s.
Mercy is hard in a place like this . . .
It's February 1976, and Odessa, Texas, stands on the cusp of the next great oil boom. While the town's men embrace the coming prosperity, its women intimately know and fear the violence that always seems to follow.
In the early hours of the morning after Valentine's Day, fourteen-year-old Gloria Ramírez appears on the front porch of Mary Rose Whitehead's ranch house, broken and barely alive. The teenager had been viciously attacked in a nearby oil field—an act of brutality that is tried in the churches and barrooms of Odessa before it can reach a court of law. When justice is evasive, the stage is set for a showdown with potentially devastating consequences.
Valentine is a haunting exploration of the intersections of violence and race, class and region in a story that plumbs the depths of darkness and fear, yet offers a window into beauty and hope. Told through the alternating points of view of indelible characters who burrow deep in the reader's heart, this fierce, unflinching, and surprisingly tender novel illuminates women's strength and vulnerability, and reminds us that it is the stories we tell ourselves that keep us alive.
About the authors: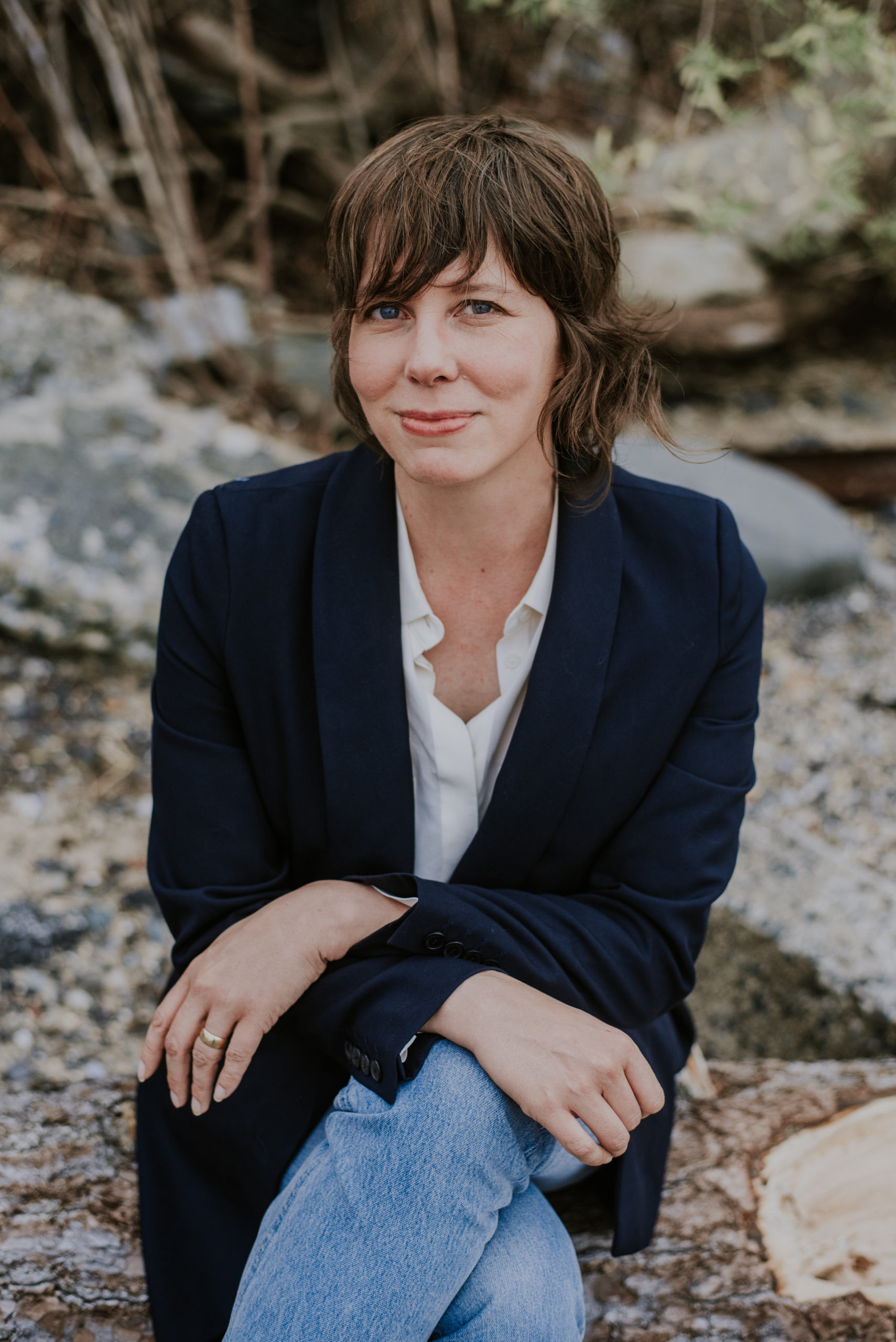 Stephanie Soileau's work has appeared in Glimmer Train, Oxford American, Ecotone, Tin House, New Stories from the South, and other journals and anthologies, and has been supported by fellowships from the Wallace Stegner Fellowship Program at Stanford University, the Camargo Foundation, the Vermont Studio Center, the National Endowment for the Arts, and the Fine Arts Work Center in Provincetown. She received an MFA from the Iowa Writers' Workshop and has taught creative writing at the Art Institute of Chicago, Stanford University, and the University of Southern Maine. Originally from Lake Charles, Louisiana, Stephanie now lives in Maine.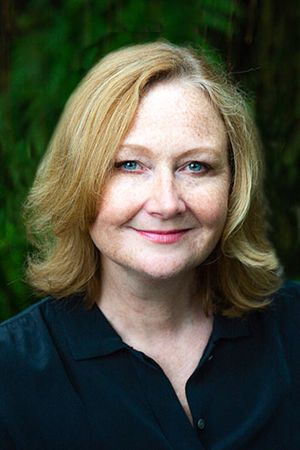 Elizabeth Wetmore is a graduate of the Iowa Writers' Workshop. Her fiction has appeared in Epoch, Kenyon Review, Colorado Review, Baltimore Review, Crab Orchard Review, Iowa Review, and other literary journals. She is the recipient of a fellowship from the National Endowment for the Arts and two fellowships from the Illinois Arts Council, as well as a grant from the Barbara Deming Foundation. She was also a Rona Jaffe Scholar in Fiction at Bread Loaf and a Fellow at the MacDowell Colony, and one of six Writers in Residence at Hedgebrook. A native of West Texas, she lives and works in Chicago. Photo by Carrie Allen.
---
*Full Zoom Info:
You will find yourself in a waiting room when you first enter the Zoom gathering. If you arrive early, you will remain in the waiting room until the host admits you to the program.
You are welcome to have your video on or off for this program – your choice! Please be aware, however, that all other participants will be able to see you if your video is on, and this program will be recorded. By entering into the Zoom program, you are agreeing to have your image captured and shared by Portland Public Library.
All microphones will automatically be muted by the host. If you would like to participate in the Q&A at the end of the discussion, please send your questions to the host via Zoom's chat feature. We recommend setting your screen to "speaker view" rather than "gallery" for a more natural experience.
Join Zoom Meeting
https://networkmaine.zoom.us/j/86227116329
Meeting ID
862 2711 6329
One tap mobile
+16468769923,,86227116329#
Dial by your location
+1 646 876 9923
About the Series » Literary Lunch Series
Portland Public Library's Literary Lunch series is held monthly and features authors from New England in conversation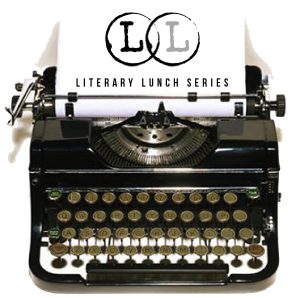 about new works.  Authors are interviewed by literary friends, colleagues or critics.
All Literary Lunches are free to the public. Because they take place over the  lunch hour, guests are encouraged to bring their lunch!  Coffee is generously provided by Coffee By Design.
Questions about our Literary Lunch Series? Please send us an e-mail.
---