Related Items
Connect with the Library:
Literary Lunch with Catharine H. Murray & Elizabeth Peavey
Wednesday | January 30, 2019
12:00pm - 1:00pm
Location: Rines Auditorium
Audience: Adults
Bring your lunch and join us for a literary conversation between Catharine H. Murray and Elizabeth Peavey about Murray's touching new memoir Now You See the Sky.
About the book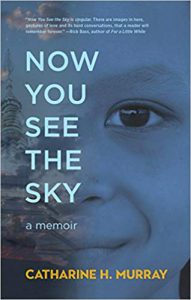 Now You See the Sky is a memoir about love, motherhood, and loss. When Catharine H. Murray travels to a small town on the banks of the Mekong River to work at a refugee camp, she falls in love and marries a local man with whom she has three sons. When their middle son is diagnosed with cancer at age five, their pursuit of a cure takes them from Thailand to Seattle, before they eventually return to Thailand, settling on a remote mountaintop.
Full of honesty and grace, Now You See the Sky–the debut selection in Ann Hood's new Gracie Belle imprint–allows the reader to witness the fathomless loss of a beloved child and learn how tragedy can transform us, expand our vision, and make us more fully alive.
Catharine H. Murray lives with her two sons in Portland, Maine, where she leads workshops on grief writing and works as a Writing Guide and Trauma Reduction Facilitator. She also teaches English to immigrants and refugees at Portland Adult Education. She lived in Thailand for 13 years and speaks Thai and Laotian.
Murray has read at Harvard University, Maine Medical Center, University of New England, and Maine State Prison. She earned her BA at Harvard University and her MFA at the Stonecoast Writing Program at the University of Southern Maine, where she was the creative nonfiction editor of The Stonecoast Review. 
Elizabeth Peavey's one-woman show, My Mother's Clothes Are Not My Mother, has played to sold-out houses since 2011 and received the Maine Literary Award for Best Drama. She's the author of three books, most recently, Glorious Slow Going, a collaboration with renowned landscape painter Marguerite Robichaux. Her features & columns have appeared in numerous publications since 1992, including Down East magazine, where she's a contributing editor.
Peavey taught public speaking at the University of Southern Maine for over 20 years and creative non-fiction at the University of Maine Farmington. Her popular memoir workshops have been presented across the state by the Maine Writers & Publishers Alliance since the days of quill and parchment. In 2015, she launched a memoir-writing program for older adults and went on to develop an online version through Senior College, both of which are still going strong. She currently coaches corporate and private clients in public speaking and is a frequent guest lecturer and speaker at schools, libraries and associations across the state.
You can find more information about the Literary Lunch Series here.
About the Series » Literary Lunch Series
Portland Public Library's Literary Lunch series is held monthly and features authors from New England in conversation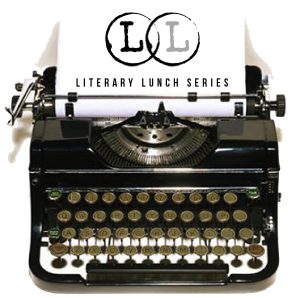 about new works.  Authors are interviewed by literary friends, colleagues or critics.
All Literary Lunches are free to the public. Because they take place over the  lunch hour, guests are encouraged to bring their lunch!  Coffee is generously provided by Coffee By Design.
Questions about our Literary Lunch Series? Please send us an e-mail.
---