Related Items
Connect with the Library:
Noonday Concert Series Online – Lydia Forbes & Chiharu Naruse
Thursday | April 01 - Wednesday, April 14, 2021
12:00pm - 5:00pm
Location: ONLINE
Audience: Adults, Seniors
The Noonday Concert Series provides free access to live performances by Maine's most talented musicians throughout the academic year. The series has always been an integral part of the Conservatory's mission to provide equal access to high quality music and highlight its talented faculty and students.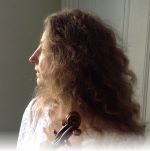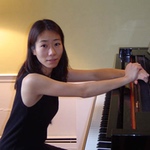 Scored for violin and piano, Kevin Puts's "Aria" is a Mahler-like meditative expression. Slow polyrhythms in combination with lush harmonic sequences creates a sense of endless and sublime cadence. Aria was written for Chee-Yun and published in 2000.
Lydia Forbes is a member of the DaPonte String Quartet; she performs with a William and Charles Voller violin.
Chiharu Naruse is a Collaborative Pianist and a member of the Applied music piano faculty at Bates college.
Both Lydia and Chiharu are on the faculty at the Portland Conservatory of Music.
The performances are free but do require registration. Please visit this link to reserve your viewing space!