Related Items
Connect with the Library:
On COVID's Front Lines: Maine Healthcare Workers in Their Own Words
Tuesday, May 11 - 6:00pm - 7:30pm
Location: ONLINE
Audience: Adults
For those who have followed news of COVID-19 only in the form of statistics, or the heartbreaking illness of loved ones and friends, or the ever-evolving public health guidance, there is another pandemic story to be told. Maine healthcare workers, from hospitals to nursing homes to hospice care, have experienced this unprecedented year in a way few of the rest of us have fully understood. This live virtual panel discussion explores the pandemic from its first days to the present through the experiences of a group of Southern Maine health professionals from Hospice of Southern Maine, the University of New England School of Nursing, and Fox Family Dental.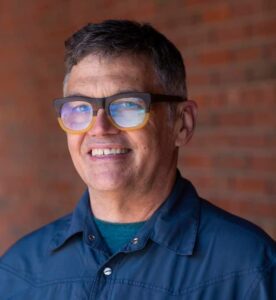 The panel will be moderated by Portland-based journalist Dan Koeppel, co-author with Dr. Robert Mayer, MD, of the forthcoming Every Minute is a Day: A Doctor, an Emergency Room, and a City Under Siege. Koeppel received a James Beard award for his book Banana: The Fate of the Fruit that Changed the World, and the London Independent called his first book, To See Every Bird on Earth: A Father, A Son, and A Lifelong Obsession, "[a] tender, beautifully written account by an outstanding nature writer." 
Full Zoom Info:    
You will find yourself in a waiting room when you first enter the Zoom gathering. If you arrive early, you will remain in the waiting room until the host admits you to the program at 5:30.    
All microphones will be automatically muted by the host. If you would like to participate in the Q&A, you can send your question to the host via Zoom's chat feature.   
By entering into the Zoom program, you are agreeing to have your image captured and shared by Portland Public Library.    
Please click the link below to join the webinar: 
https://us02web.zoom.us/j/83973732607?pwd=N2VSNUc0V1VLQk1RN1AzdjlUZXRCUT09 
Passcode: 930635  
Or One tap mobile:
US: +19292056099,,83973732607#,,,,*930635#  
Or Telephone:
US: +1 929 205 6099
Webinar ID: 839 7373 2607
Passcode: 930635