Related Items
Connect with the Library:
POV film series presents: Tough Love
Friday, December 02 - 5:00pm - 8:00pm
Location: Lewis Gallery
Audience: Adults
By Stephanie Wang-Breal
What makes a good parent? How do you prove you are responsible
after you've been deemed unfit? Having lost custody of their children to Child Protective Services, two parents—one in New York City and one in Seattle—fight to win back the trust of the courts and reunite their families. A co-production of ITVS.A co-presentation with the Center for Asian American Media.
About the Series » Private: POV Documentary Film Series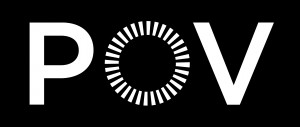 Portland Public Library partners once again with PBS to present the POV Documentary Film Series. The majority of these films are screened at the library before they air on national television. Join us to watch the films and engage in a discussion about the film afterward.
These events are in collaboration with POV, the award-winning independent non-fiction film series on PBS: www.pbs.org/pov. POV (a cinema term for "point of view") is television's longest-running showcase for independent non-fiction films. POV premieres 14-16 of the best, boldest and most innovative programs every year on PBS. Since 1988, POV has presented over 400 films to public television audiences across the country. POV films are known for their intimacy, their unforgettable storytelling and their timeliness, putting a human face on contemporary social issues.
We are grateful for our media partner, Maine Public Broadcasting, for their continued support of this program.