Related Items
Connect with the Library:
Read to Harper!
Monday | November 20, 2023
3:30pm - 4:30pm
Location: Children's Library
Audience: Kids & Families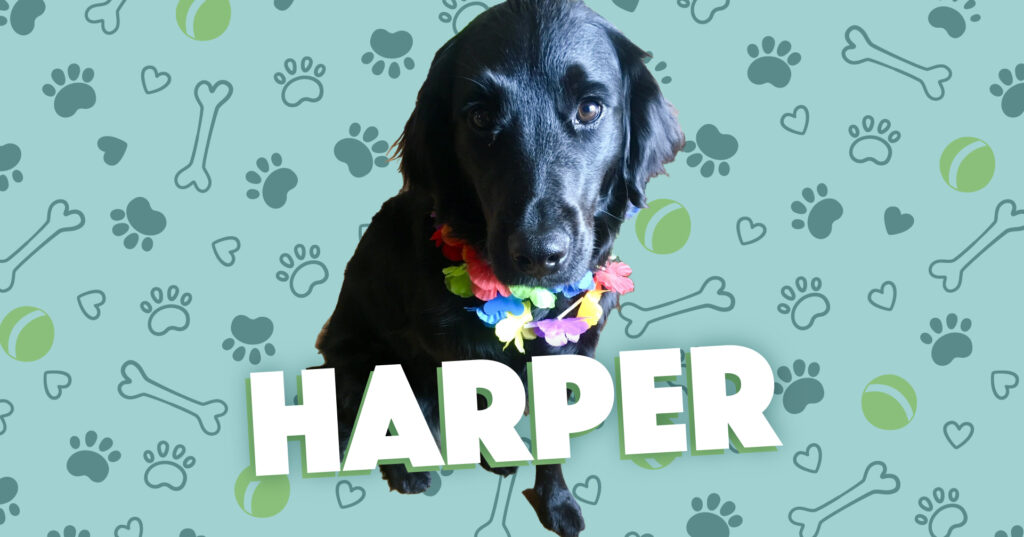 Come read to Harper at the Children's Library Downtown! This quiet, calm, one-on-one reading program is meant to help children gain confidence in their reading abilities.
Advanced sign-up is required. Resister by calling (207-871-1700 x707), emailing, or visiting the Children's Desk.
About the Series » Read to Dogs
Come read to Reading Dogs Pumba and Harper at the Downtown Children's Library!
Read to Dogs is a quiet, calm, one-on-one reading program meant to help children gain confidence in their reading abilities. This program is open to all young readers, from those just beginning to read to those looking to practice their skills with a furry, kind companion.
Each dog visits the library once per month. Please check the calendar below for dates, times, and location. Spots are limited. We encourage readers to sign up in advance to reserve their 15-minute reading session. Children can bring their own books or pick a book from the library's collection. Walk-in readers are welcome but a spot is not guaranteed.
---
How to sign up: caregivers should contact the Children's staff to reserve a spot with Pumba or Harper: childrens@portlib.org, 207-771-2707
For Caregivers: because spaces are limited, we ask that you arrive on time for your session. If you are late, we will only be able to give you the time remaining, or we may need to reschedule you. If you need to cancel for any reason, please call or email us (contact info listed above).
About Pumba: Pumba is an 11 years old Pug. He has dipped his paws in both the Atlantic and Pacific Oceans. His favorite cheese is smoked gouda. On average, he sleeps about 17 hours a day. His favorite book is "The Lorax" by Dr. Seuss!
About Harper: Harper is a six-year-old golden retriever and Bernese mountain dog mix. She loves playing in the woods, swimming in the ocean, catching frisbees, and exploring new places. She likes books that include magic, dogs, and snacks, but her favorite part about reading is being close to people who will pet her!
About Kimchi: Kimchi is a 7 year old Pyrenees and Labrador mix, who is the most gentle giant and loves relaxing, being read to, and kids. She gives the most encouraging wag when anyone pays attention to her and makes everyone she meets smile.