Related Items
Connect with the Library:
Snow Much Fun! Tree Lighting Family Craft
Friday | November 24, 2023
3:00pm - 5:30pm
Location: Atrium
Audience: Kids & Families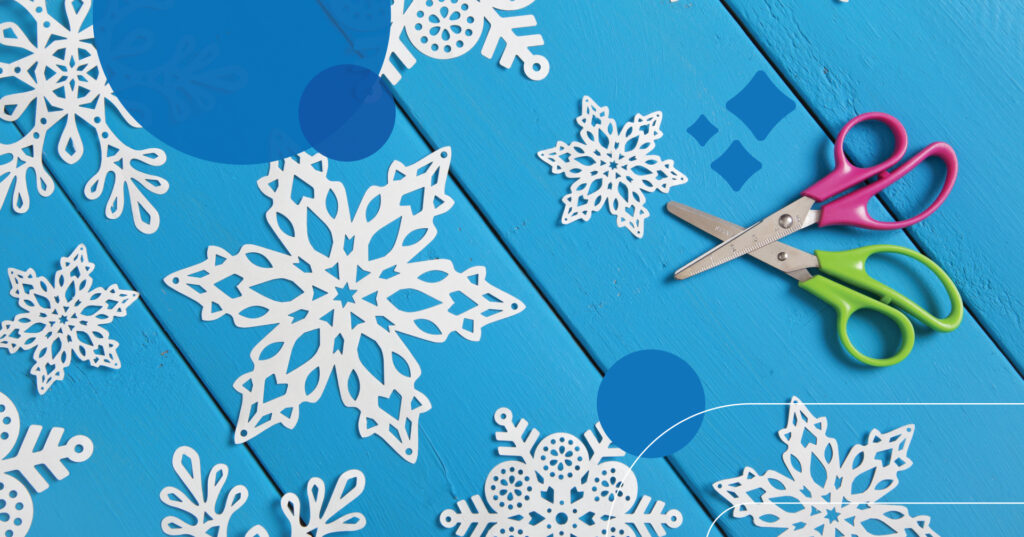 Make snowflakes at the library this Black Friday with Love Lab Studio!
Join Love Lab Studio at the Downtown location of Portland Public Library for snowflake making! We will use fun and recycled materials to make beautiful and funky snowflakes in the library's Atrium while we wait for the annual Tree Lighting in Monument Square. You can make some to take home or add your art to our collaborative community snowflake window installation!
Snow Much Fun! will be an ongoing window installation this winter, with snowflake-making boxes available at all Portland Public Library branches. You can visit your favorite PPL location this winter to make your own decorative snowflakes.
This is a free drop-in program for children and their families/caregivers, though all library visitors are welcome to make a snowflake. The library will be open an extra hour on this evening for patrons waiting for the Tree Lighting across the street at 6 PM.