Related Items
Connect with the Library:
Spotlight Lecture: Cory Doctorow in conversation with James Patrick Kelly
Monday, September 30 - 6:30pm - 8:00pm
Location: Main Library
Audience: Adults
Join us for a conversation between Cory Doctorow and James Patrick Kelly to discuss Doctorow's new book Radicalized.  The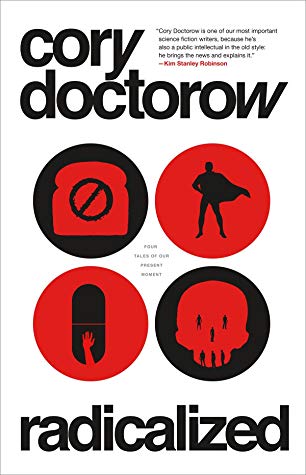 conversation will be held on Monday, September 30th at 6:30pm in the Rines Auditorium.
About the book
Radicalized
From New York Times bestselling author Cory Doctorow, Radicalized is four urgent SF novellas of America's present and future within one book
Told through one of the most on-pulse genre voices of our generation, Radicalized is a timely collection consisting of four SF novellas connected by social, technological, and economic visions of today and what America could be in the near, near future.

Unauthorized Bread is a tale of immigration, the toxicity of economic and technological stratification, and the young and downtrodden fighting against all odds to survive and prosper.
In Model Minority, a Superman-like figure attempts to rectifiy the corruption of the police forces he long erroneously thought protected the defenseless…only to find his efforts adversely affecting their victims.
Radicalized is a story of a darkweb-enforced violent uprising against insurance companies told from the perspective of a man desperate to secure funding for an experimental drug that could cure his wife's terminal cancer.
The fourth story, Masque of the Red Death, harkens back to Doctorow's Walkaway, taking on issues of survivalism versus community.
About the authors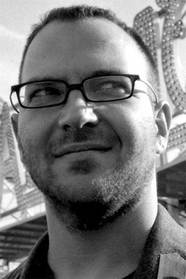 Cory Doctorow is a coeditor of Boing Boing, a special consultant to the Electronic Frontier Foundation, an MIT Media Lab Research Associate and a visiting professor of Computer Science at the Open University. His award-winning novel Little Brother and its sequel Homeland were a New York Times bestsellers. Born and raised in Canada, he lives in Los Angeles.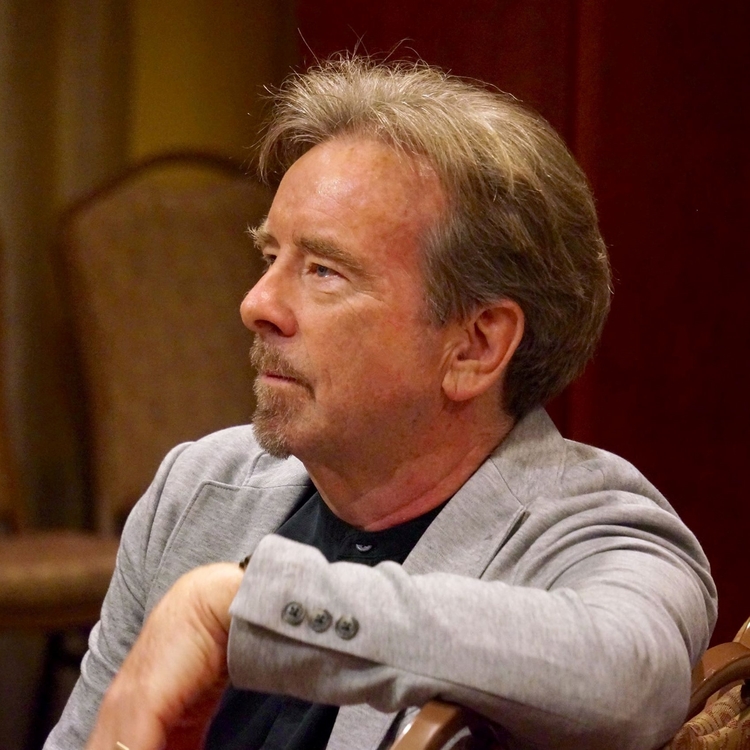 James Patrick Kelly has won the Hugo, Nebula and Locus awards.  His most recent publication is the novel Mother Go; a new collection, The Promise of Space, was released from Prime Books in 2018.  In 2016, Centipede Press published a career retrospective in its Masters of Science Fiction series entitled James Patrick Kelly.  He has published over a hundred stories and his fiction has been translated into eighteen languages.  With John Kessel he is co-editor of Digital Rapture: The Singularity Anthology,  Kafkaesque: Stories Inspired by Franz Kafka, The Secret History Of Science Fiction, Feeling Very Strange: The Slipstream Anthology and Rewired: The Post Cyberpunk Anthology.  He writes a column on the internet for Asimov's Science Fiction Magazine and is on the faculty of the Stonecoast Creative Writing MFA Program at the University of Southern Maine.
About the Series » Spotlight Lecture Series

Portland Public Library presents the Spotlight Lecture Series held in conjunction with Longfellow Books, Print: A Bookstore, and Maine Writers & Publishers Alliance.  The Spotlight Lecture Series celebrates new works by notable authors from around the country. 

This series is generously sponsored by the Press Hotel.