Related Items
Connect with the Library:
Spotlight Lecture: Richard Ford discusses his book "Sorry for Your Trouble" with Bill Roorbach
Thursday | September 10, 2020
3:00pm - 4:00pm
Location: Spotlight Lecture: Richard Ford discusses his book "Sorry for Your Trouble" with Bill Roorbach
Audience: Adults
Join us for a conversation between Richard Ford, author of the story collection Sorry for Your Trouble, and fellow writer Bill Roorbach. The discussion will be held on Thursday, September 10th at 3pm. All are welcome to join.
Join Zoom Meeting
Meeting ID: 850 9855 6192
Passcode: 928753
One tap mobile
+16468769923,,85098556192#
Dial by your location
+1 646 876 9923
About the book:
In Sorry for Your Trouble, Pulitzer Prize winner and New York Times bestselling author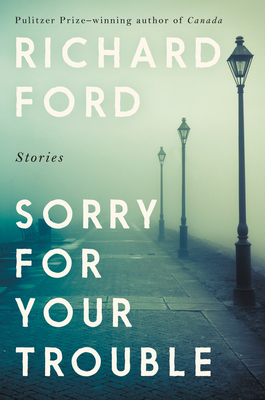 Richard Ford presents a stunning meditation on memory, love and loss.
"Displaced" returns us to a young man's Mississippi adolescence, and to a shocking encounter with a young Irish immigrant who recklessly tries to console the narrator's sorrow after his father's death. "Driving Up" follows an American woman's late-in-life journey to Canada to bid good-bye to a lost love now facing the end of his life. "The Run of Yourself," a novella, sees a New Orleans lawyer navigating the difficulties of living beyond his Irish wife's death. And "Nothing to Declare" follows a man and a woman's chance re-meeting in the New Orleans French Quarter, after twenty years, and their discovery of what's left of love for them.
Replete with Ford's emotional lucidity and lyrical precision, Sorry for Your Trouble is a memorable collection from one of our greatest writers.
About the authors: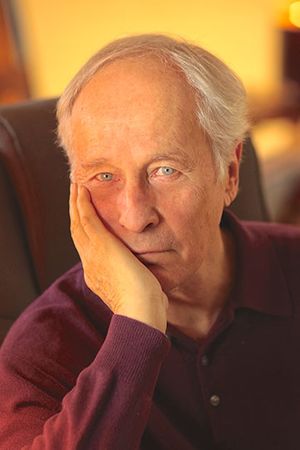 Richard Ford is the author of The Sportswriter and Independence Day. He is winner of the Prix Femina in France, the 2019 Library of Congress Prize for American Fiction, and the Princess of Asturias Award in Spain.  He is also the author of the New York Times bestseller Canada.  His story collections include the bestseller Let Me Be Frank with You, Rock Springs, and A Multitude of Sins.  He lives in Boothbay, Maine, with his wife, Kristina Ford. Photo by Robert Mitchell.
Bill Roorbach's newest book is The Girl of the Lake, a collection of stories from Algonquin,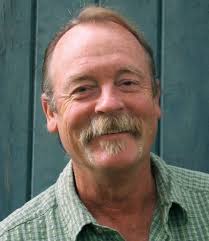 which was longlisted for the 2017 Story Prize and finalist for the Maine Literary Award in Fiction, 2017.  Also from Algonquin are the novels The Remedy for Love, a finalist for the 2015 Kirkus Prize,and the bestselling Life Among Giants, which won a Maine Literary Award in 2012, and his next novel, Lucky Turtle, delayed but now due in 2021.  His first book of stories, Big Bend, won the Flannery O'Connor Prize in 2000, and the title story an O. Henry Award. Nonfiction books include Temple Stream, Summers with Juliet, and Into Woods.  Bill was a 2018 Civitella Ranieri Foundation Fellow at the Civitella castle in Umbria.  He lives in Scarborough.
About the Series » Spotlight Lecture Series
Portland Public Library hosts nationally touring authors at the Spotlight Series. Authors talk about newly released work followed by audience Q&A and a book signing. The series is presented by Portland Public Library in partnership with Print: A Bookstore, The Press Hotel, and Bunker Brewing Company.