Related Items
Connect with the Library:
Spotlight Lecture: Tess Gerritsen and Gary Braver talk about their new book "Choose Me"
Thursday, Jul 15 - Thursday, July 15
7:00pm - 8:00pm
Location:
Audience: Adults
Join us virtually: https://us02web.zoom.us/j/85657110741?pwd=ZEZ5NE4vRy9ldVZjZ1FaaUFXeWpSZz09
Passcode: 586623
From New York Times bestseller Tess Gerritsen and acclaimed thriller writer Gary Braver comes a sexy murder mystery about a reckless affair and dangerous secrets.
Taryn Moore is young, beautiful, and brilliant…so why would she kill herself? When Detective Frankie Loomis arrives on the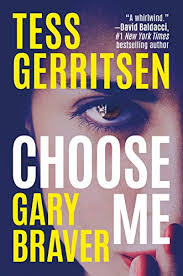 scene to investigate the girl's fatal plunge from her apartment balcony, she knows in her gut there's more to the story, especially after the autopsy reveals that the college senior was pregnant. It could be reason enough for suicide—or a motive for murder.
To English professor Jack Dorian, Taryn was the ultimate fantasy: intelligent, adoring, and completely off limits. But there was also a dark side to Taryn, a dangerous streak that threatened those she turned her affections to—including Jack. And now that she's dead, his problems are just beginning.
After Frankie uncovers a trove of sordid secrets, it becomes clear that Jack may know the truth. He is guilty of deception, but is he capable of cold-blooded murder?
About the authors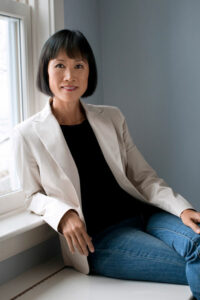 Internationally bestselling author Tess Gerritsen took an unusual route to a writing career. A graduate of Stanford University, Tess went on to medical school at the University of California, San Francisco, where she was awarded her M.D.
While on maternity leave from her work as a physician, she began to write fiction. In 1987, her first novel was published. Call After Midnight, a romantic thriller, was followed by eight more romantic suspense novels. She also wrote a screenplay, "Adrift", which aired as a 1993 CBS Movie of the Week starring Kate Jackson.
Tess's first medical thriller, Harvest, was released in hardcover in 1996, and it marked her debut on the New York Times bestseller list. Her suspense novels since then have been: Life Support (1997), Bloodstream (1998), Gravity (1999), The Surgeon (2001), The Apprentice (2002), The Sinner (2003), Body Double (2004), Vanish (2005), The Mephisto Club (2006), The Bone Garden (2007), The Keepsake (2008; UK title: Keeping the Dead), Ice Cold (2010; UK title: The Killing Place), The Silent Girl (2011), Last To Die (2012), Die Again ( 2015), Playing With Fire ( 2015), I Know A Secret (2017) and The Shape Of Night (2019).  Her books have been published in forty countries, and more than 30 million copies have been sold around the world.
Her books have been top-3 bestsellers in the United States and number one bestsellers abroad. She has won both the Nero Wolfe Award (for Vanish) and the Rita Award (for The Surgeon). Critics around the world have praised her novels as "Pulse-pounding fun" (Philadelphia Inquirer), "Scary and brilliant" (Toronto Globe and Mail), and "Polished, riveting prose" (Chicago Tribune). Publisher Weekly has dubbed her the "medical suspense queen".
Her series of novels featuring homicide detective Jane Rizzoli and medical examiner Maura Isles inspired the TNT television series "Rizzoli & Isles" starring Angie Harmon and Sasha Alexander.
She is also a filmmaker.  She and her son Josh have just completed production of a feature-length documentary, "Magnificent Beast," about the ancient origins of the pig taboo.
Now retired from medicine, she writes full time. She lives in Maine.
Gary Braver is the bestselling and award-winning author of eight critically acclaimed mysteries and thrillers including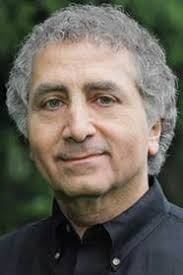 Elixir, Gray Matter and Flashback, which is the only thriller to have won a prestigious Massachusetts Book Award.  His latest is Tunnel Vision.
His novels have been translated into several languages, and three have been optioned for movies, including Elixir by director Ridley Scott.  He is the only writer to have three books listed on the top-10 highest customer-rated thrillers on Amazon.com at the same time.
Under his own name, Gary Goshgarian, he is an award-winning professor of English at Northeastern University where he teaches courses in Modern Bestsellers, Science Fiction, Horror Fiction, and Fiction Writing.  He has taught fiction-writing workshops throughout the U. S. and Europe. He is also the author of five college writing textbooks and has written short stories, book reviews, and travel articles for The New York Times, The Boston Globe, The Christian Science Monitor and elsewhere.
He was born and raised in Hartford, CT and holds a BS degree in physics and an MA and PhD in English. Before settling into college teaching, he worked as a project physicist. An avid bicyclist, hiker, and scuba diver, he lives with his wife outside of Boston.
More information for connecting in:
https://us02web.zoom.us/j/85657110741?pwd=ZEZ5NE4vRy9ldVZjZ1FaaUFXeWpSZz09
Passcode: 251438
Or One tap mobile :
US: +13017158592,,85657110741#,,,,*251438#  or +13126266799,,85657110741#,,,,*251438#
Or Telephone:
Dial(for higher quality, dial a number based on your current location):
US: +1 301 715 8592  or +1 312 626 6799  or +1 929 205 6099  or +1 253 215 8782  or +1 346 248 7799  or +1 669 900 6833
United Kingdom: +44 203 481 5237  or +44 203 481 5240  or +44 203 901 7895  or +44 208 080 6591  or +44 208 080 6592  or +44 330 088 5830  or +44 131 460 1196
Webinar ID: 856 5711 0741
Passcode: 251438
International numbers available: https://us02web.zoom.us/u/kdeeKv90DH
About the Series » Spotlight Lecture Series
Portland Public Library presents the Spotlight Lecture Series held in conjunction with Longfellow Books, Print: A Bookstore,
and Maine Writers & Publishers Alliance.  The Spotlight Lecture Series celebrates new works by notable authors from around the country.  This series is generously sponsored by the Press Hotel.