Related Items
Connect with the Library:
Summer Documentary Series: The Grown Ups
Thursday, Aug 03 - Thursday, August 03
6:30pm - 8:00pm
Location: Summer Documentary Series: The Grown Ups
Audience: Adults
By Maite Alberdi
In a school for individuals with Down Syndrome, four middle-aged friends yearn for a life of greater autonomy in a society
that marginalizes them as disabled. The Grown-Ups is a humorous and at times sad and uncomfortable look at the tragic limbo of conscious adults. Winner, Best Female-Directed Film at the 2016 International Documentary Film Festival Amsterdam. A co-presentation with Latino Public Broadcasting (LPB). Running time: 60 minutes.
About the Series » Summer Documentary Series
Portland Public Library is pleased to present the Summer Documentary Film Series with POV again this sum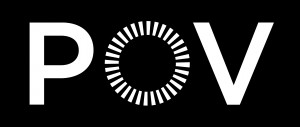 mer.  Each summer we screen this award winning documentary series about a wide variety of subjects with our partners at POV weeks before the films air on PBS.  Often, we reach out to local organizations to co-present each film and host a discussion afterward.  The films are held on Thursday evenings at 6:30pm in the Rines Auditorium unless noted otherwise.