Related Items
Connect with the Library:
Summer Documentary Series: Presenting Princess Shaw
Thursday, July 06 - 6:30pm - 8:00pm
Location: Main Library
Audience: Adults
By Ido Harr
Samantha Montgomery placed her dreams on YouTube. Then they became a reality. Presenting Princess Shaw is the extraordinary story of an aspiring musician, down on her luck, who inspired internationally famous musician, composer and video artist Ophir "Kutiman" Kutiel to create a magical collaboration that would introduce her talent to a whole new audience. Nominated, 2017 Critics' Choice Award for Best Music Documentary. A co-presentation with the National Black Programming Consortium (NBPC).  Running time: 90 minutes.
About the Series » Summer Documentary Series
Portland Public Library is pleased to present the Summer Documentary Film Series with POV again this sum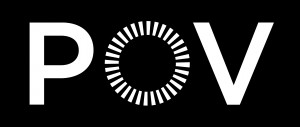 mer.  Each summer we screen this award winning documentary series about a wide variety of subjects with our partners at POV weeks before the films air on PBS.  Often, we reach out to local organizations to co-present each film and host a discussion afterward.  The films are held on Thursday evenings at 6:30pm in the Rines Auditorium unless noted otherwise.