Related Items
Connect with the Library:
Sustainability Series: Fashion Forward – Uncovering the Dirty Secrets of Fast Fashion and Sustainable Solutions
Tuesday | March 21, 2023
5:30pm - 7:00pm
Location: Zoom/Virtual
Audience: Adults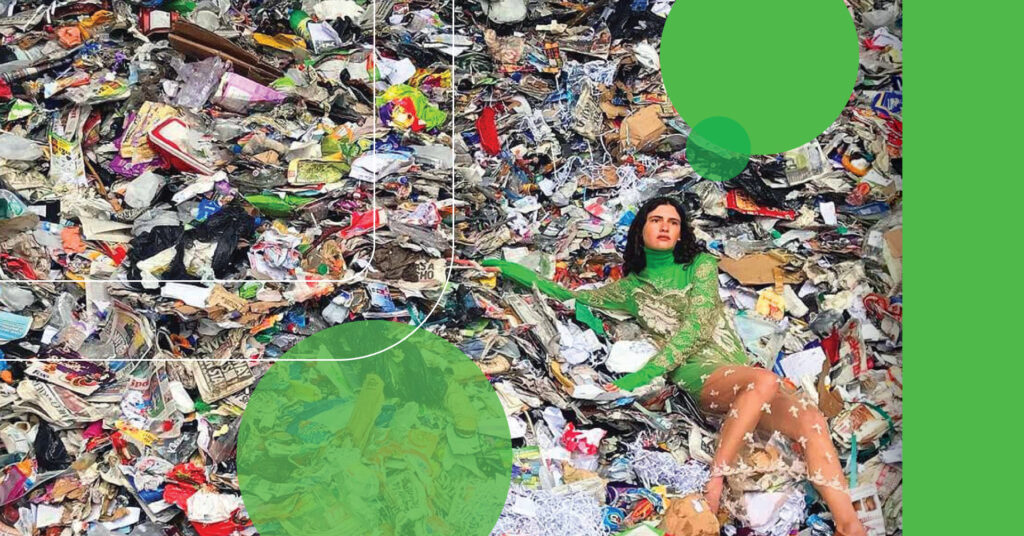 Join us for a presentation by Rakel Tanibajeva, an environmental activist and entrepreneur, as she takes us on an eye-opening journey through the world of fast fashion – and no, we're not talking about running clothes! Discover the hidden realities behind the industry's unsustainable practices and gain insight into cleaner, more sustainable alternatives. Empower yourself as a conscientious consumer and learn how you can lead the change by making more eco-friendly choices in your shopping habits. Don't miss out on this exciting opportunity to explore the intersection of fashion and sustainability with a seasoned expert!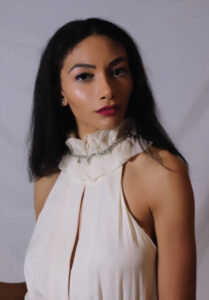 Rakel Tanibajeva is a New York City native and Environmental Studies major at Yale University. Her passion for environmental activism and experience in the fashion industry dates back over a decade, from organizing park and beach cleanups to helping create and oversee a neighborhood community garden. She started modeling professionally from infancy and later re-entered the industry through her role as Sustainability Ambassador during NYFW 2020 and the 2021 Refashion Week People's Choice Award Winning Stylist. Rakel has collaborated with numerous environmentally conscious organizations, including Housing Works and Goodwill. In addition, she was a lecturer for several organizations, and her 2021 Urban Green Proposal to the New Haven Parking Authority was published in the New Haven Independent. Rakel is also the Founder and Director of Lots of Berries (LOB), an environmental design company tackling the massive textile waste and human rights issues perpetuated by the fashion industry. Her entrepreneurial and environmental fashion endeavors have been featured in several media outlets and publications, including Forbes, NY Weekly, and Yale Daily News. Rakel specializes in designing and producing unique, upcycled pieces that help her clients look, feel, and do good – for the environment, themselves, and others. LOB is currently undergoing a transition to be a pioneer in the emerging textile biotech space, and is onboarding a material scientist/biologist.
Or One tap mobile :
US: +13126266799,,86893508833#,,,,*788857# or +16469313860,,86893508833#,,,,*788857#
Or Telephone:
Dial(for higher quality, dial a number based on your current location):
US: +1 312 626 6799 or +1 646 931 3860 or +1 929 205 6099 or +1 301 715 8592 or +1 309 205 3325 or +1 386 347 5053 or +1 564 217 2000 or +1 669 444 9171 or +1 669 900 6833 or +1 719 359 4580 or +1 253 215 8782 or +1 346 248 7799
Webinar ID: 868 9350 8833
Passcode: 788857
International numbers available: https://us02web.zoom.us/u/kRzdGqgWx
About the Series » Portland's Sustainability Series: Leading conversations on Maine's changing climate
Portland's Sustainability Series is co-hosted by the Portland Public Library and the Southern Maine Conservation Collaborative. Sustainability is the endurance of systems and processes through time. The Portland Sustainability Series presents a diversity of speakers to share different aspects of the work moving Maine to greater endurance and sustainability. Please join us as we engage in these important issues and conversations!
In partnership with: