Related Items
Connect with the Library:
Teen Horror Writing Workshop
Wednesday | September 20, 2023
3:00pm - 4:00pm
Location: Meeting Room (2)
Audience: Teens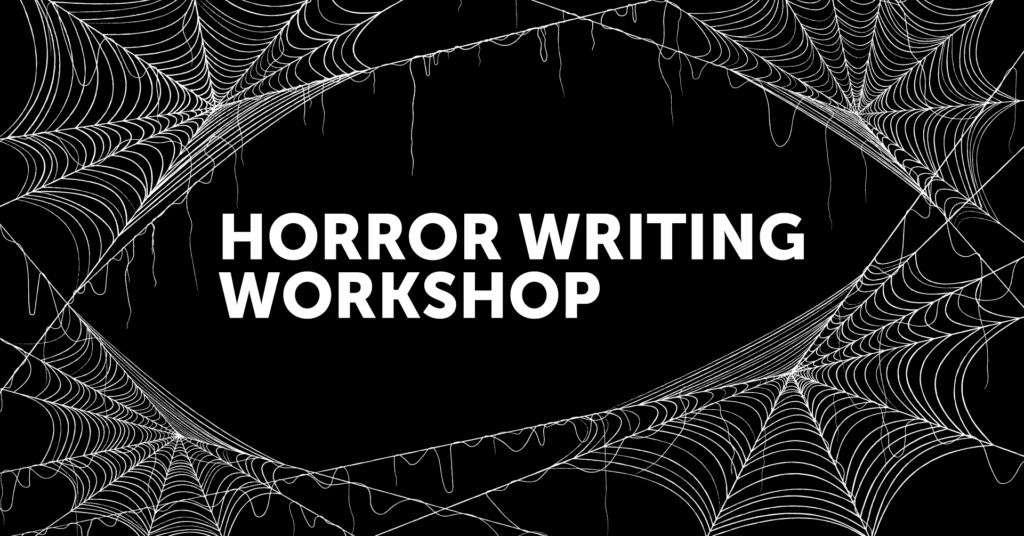 Join fellow horror lovers for a writing workshop! You'll come away from this class with a better understanding of the horror genre, along with a few great new story ideas.
As part of the celebration of Stephen King's birthday the Teen Library is hosting a horror writing workshop. The workshop will have a lecture component and a writing component, including time to brainstorm ideas while learning more about horror as a genre.
Submissions for PPL's Inaugural Scary Story Writing Contest are open from September 1 through October 31 (Halloween), and participants are encouraged to enter their story in the contest! Contest participation is not required—all are welcome to participate.
This workshop is taught by Arwyn Sherman, local horror writer and our very own Assistant Teen Librarian!
If you're an adult that is interested, the same workshop will be offered on September 21 for adults.