Related Items
Connect with the Library:
Teen Video Games
Friday | November 24, 2023
2:00pm - 5:00pm
Location: Teen Library
Audience: Teens
About the Series » Teen Video Games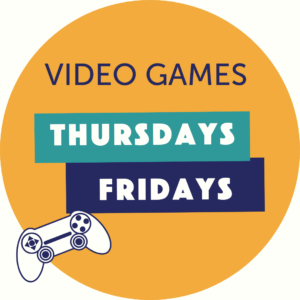 Join us at the Teen Library on Thursday and Friday afternoons to play video games on the Teen Library's PS4. The PS4 is available on Thursdays from 2 PM to 6 PM and on Fridays from 2 PM to 5 PM!
We have FIFA, Madden, Mortal Kombat, Naruto Ultimate Ninja Storm, and NBA 2k!
Game time is first come first served. Each player gets a half-hour time slot, which may be shared with one friend for multiplayer games or used alone.
WHAT: Teen Video Games
WHERE: PPL Teen Library, 5 Monument Square
WHEN: Thursdays 2 PM – 6 PM | Fridays 2 PM – 5 PM
WHO: Teens (middle school and high school or ages 12 to 19)
This program is free and open to all teenagers.