Related Items
Connect with the Library:
The Art and Promise of Creating Fairy Tales for our Children and Grandchildren
Thursday, November 14 - 5:30pm - 6:30pm
Location: Lewis Gallery
Audience: Adults, Parents & Teachers, Seniors
Please join us in the Lewis Gallery, among the evocative artwork of the FOLKLAND exhibit, to learn the art and promise of fairy tale creation for your children and grandchildren. Give the gift of story. Remember with tenderness and joy our ability to access a story in the natural world. Consider that nature is a place where we all belong, help always comes, and we are good enough just the way we are. A fairy tale you say? Well, yes!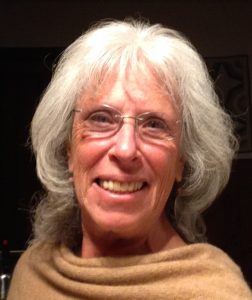 Deborah Eve Freedman has been creating fairy tales for others for the past twenty-five years. Most recently she was invited to present her work at two global conferences sponsored by Oxford University UK. Two books resulted. She has an article in Matters of Telling, Creating Fairy Tales and Voices of Illness, AIDS Awakens Ancient Stories. Brill Press. She lives in Portland and has a great laugh.