Related Items
Connect with the Library:
Three Littoral Books Writers at Peaks Island Library
Wednesday, October 09 - 7:00pm - 8:15pm
Location: Peaks Island Branch
Audience: Adults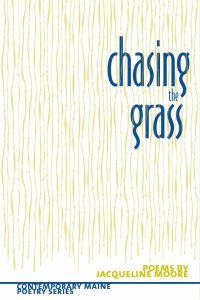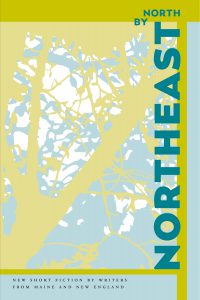 The Peaks Island Branch Library is hosting a reading by Littoral Books authors Liza Mattison and Eleanor Morse and poet Jacqueline Moore on Wednesday, October 9 from 7:00 pm – 8:15.  For those traveling from Portland, the ferry leaves Casco Bay Lines at 5:35 pm and returns at 8:45 pm.

92 year-old poet, Jacqueline Moore will be reading from her recently published, collection of poems Chasing the Grass. She brings a lifetime of experience to the great concern of our time, the fate of our endangered world. Her poetry speaks to the natural beauty and its loss, to the power of ancient mythologies of place and to the vulnerability of the smallest creatures with whom we share the earth. 
Liza Mattison and Eleanor Morse are both contributors in North by Northeast. The first collection of new short fiction by Maine writers to be published in over a decade, North by Northeast brings together seventeen contemporary short stories by thirteen writers of keen observation, wit, wisdom, compassion, and humor.  
Jacqueline Moore grew up in Depression-era Greenwich Village, summered in the back woods of Maine, left for Europe in the early '50's, lived for twelve years between London and Warsaw, moved to Ann Arbor in the '70's, studied poetry with Seamus Heaney at Harvard, and finally landed in Portland. She published her first collection Living Tilted in 2007. 
Liza Mattison is an artist and writer and founder of Joy Farm Writer's Retreat, a brief retreat for writers at the historic White Mountain home of E.E. Cummings. She holds her MFA from Spalding University in Louisville, KY and currently lives in Massachusetts with her wife and their small collection of gracefully aging animals. 
Eleanor Morse has three novels out in the world and has won an Independent Book Publisher's Award and Maine Literary Award for her fiction. She lives on Peaks Island and teaches in the MFA writing program at Spalding University in Louisville, KY.