Related Items
Connect with the Library:
Virtual Spotlight Lecture: Curtis Sittenfeld discusses her new book "Rodham" with Rebecca Traister
Tuesday | August 25, 2020
7:00pm - 8:00pm
Location: Join Zoom Meeting https://networkmaine.zoom.us/j/85991742986
Audience: Adults
Join us for a conversation between Curtis Sittenfeld, author of the novel Rodham, and fellow writer Rebecca Traister. The discussion will be held on Thursday, August 25th at 7pm. All are welcome to join Zoom at https://networkmaine.zoom.us/j/85991742986. See below for more details about Zoom*.
About the book:
From the New York Times bestselling author of American Wife and Eligible, a novel that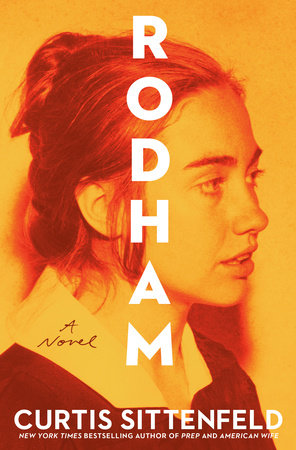 imagines a deeply compelling what-might-have-been: What if Hillary Rodham hadn't married Bill Clinton?
In 1971, Hillary Rodham is a young woman full of promise: Life magazine has covered her Wellesley commencement speech, she's attending Yale Law School, and she's on the forefront of student activism and the women's rights movement. And then she meets Bill Clinton. A handsome, charismatic southerner and fellow law student, Bill is already planning his political career. In each other, the two find a profound intellectual, emotional, and physical connection that neither has previously experienced.
In the real world, Hillary followed Bill back to Arkansas, and he proposed several times; although she said no more than once, as we all know, she eventually accepted and became Hillary Clinton.
But in Curtis Sittenfeld's powerfully imagined tour-de-force of fiction, Hillary takes a different road. Feeling doubt about the prospective marriage, she endures their devastating breakup and leaves Arkansas. Over the next four decades, she blazes her own trail—one that unfolds in public as well as in private, that involves crossing paths again (and again) with Bill Clinton, that raises questions about the tradeoffs all of us must make in building a life.
Brilliantly weaving a riveting fictional tale into actual historical events, Curtis Sittenfeld delivers an uncannily astute and witty story for our times. In exploring the loneliness, moral ambivalence, and iron determination that characterize the quest for political power, as well as both the exhilaration and painful compromises demanded of female ambition in a world still run mostly by men, Rodham is a singular and unforgettable novel.
About the authors:
CURTIS SITTENFELD is the bestselling author of five novels: Prep, The Man of My Dreams, American Wife, Sisterland,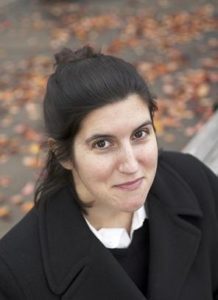 and Eligible. Her first story collection, You Think It, I'll Say It, was published in 2018 and picked for Reese Witherspoon's Book Club. Her books have been selected by The New York Times, Time, Entertainment Weekly, and People for their "Ten Best Books of the Year" lists, optioned for television and film, and translated into thirty languages. Her short stories have appeared in The New Yorker, The Washington Post, and Esquire, and her non-fiction has appeared in The New York Times, Time, Vanity Fair, The Atlantic, Slate, and on "This American Life." A graduate of Stanford University and the Iowa Writers' Workshop, Curtis has interviewed Michelle Obama for Time; appeared as a guest on NPR's "Fresh Air," CBS's "Early Show," and PBS's Newshour; and twice been a strangely easy "Jeopardy!" answer (see below).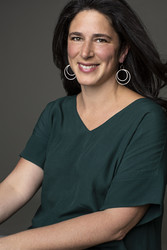 REBECCA TRAISTER is writer at large for New York magazine and a contributing editor at Elle. A National Magazine Award finalist, she has written about women in politics, media, and entertainment from a feminist perspective for The New Republic and Salon and has also contributed to The Nation, The New York Observer, The New York Times, The Washington Post, Vogue, Glamour and Marie Claire. She is the author of All the Single Ladies and the award-winning Big Girls Don't Cry. She lives in New York with her family.
---
*Full Zoom Info:
You will find yourself in a waiting room when you first enter the Zoom gathering. If you arrive early, you will remain in the waiting room until the host admits you to the program.
You are welcome to have your video on or off for this program – your choice! Please be aware, however, that all other participants will be able to see you if your video is on, and this program will be recorded. By entering into the Zoom program, you are agreeing to have your image captured and shared by Portland Public Library.
All microphones will automatically be muted by the host. If you would like to participate in the Q&A at the end of the discussion, please send your questions to the host via Zoom's chat feature. We recommend setting your screen to "speaker view" rather than "gallery" for a more natural experience.
Join Zoom Meeting
https://networkmaine.zoom.us/j/85991742986
Meeting ID
859 9174 2986
One tap mobile
+16468769923,,85991742986#
Dial by your location
+1 646 876 9923
About the Series » Spotlight Lecture Series
Portland Public Library hosts nationally touring authors at the Spotlight Series. Authors talk about newly released work followed by audience Q&A and a book signing. The series is presented by Portland Public Library in partnership with Print: A Bookstore, The Press Hotel, and Bunker Brewing Company.