Related Items
Connect with the Library:
Women's History Film Series: Elizabeth
Thursday, March 21 - 6:30pm - 8:30pm
Location: Rines Auditorium
Audience: Adults, Seniors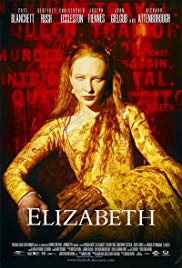 Cate Blanchett stars as Queen Elizabeth the First, who confounds her court by refusing to marry.
About the Series » Private: Women's History Film Series
A series of films by and about women. Thursday nights at 6:30 pm in the Rines Auditorium. Free and open to the public. Refreshments provided.