Connect with the Library:
Book Bundles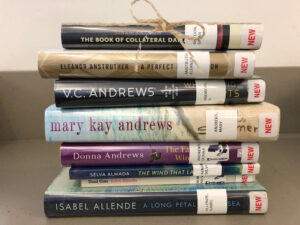 Introducing… Book Bundles!
Now available for all ages at the Riverton and Burbank Branches.
Let your librarians do the selecting for you!
Email, call, or fill out this brief form to tell us a little about what you are looking for. 
Each Book Bundle can include 5-10 items. We're happy to select movies, music, and audiobooks too!
You'll receive an email when your items are ready.
Email: riverton@portlib.org
Or call: 797-2915
To pick up at Burbank:
Email: burbank@portlib.org
Or call: 774-4229