Connect with the Library:
COVID-19 Vaccines: Find Trusted Information With PPL
We are carefully monitoring news and research about the multiple vaccines being introduced to immunize against COVID-19. The following resources are intended to help you learn about the vaccines and about Maine's and Portland's vaccination plans and procedures.  
Looking for information about the coronavirus? See our informational page here. Do you need help? See our resource list here.  
Vaccine Development and Updates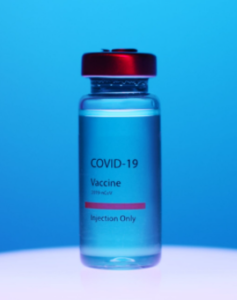 MedlinePlus COVID-19 vaccine information (Español). MedlinePlus is a consumer-oriented resource from the National Institutes of Health and the National Library of Medicine. The information is organized in a clear and concise manner and is available in English and Spanish.  
The US Centers for Disease Control and Prevention (CDC) plays a major role in pandemic response and maintains a vaccine information page (Español) (Tiếng Việt) which includes information for practitioners and the general public.  They also host a Frequently Asked Questions page (Español) (Tiếng Việt) and information on what to expect when you get vaccinated (Español) (Tiếng Việt) and what to expect after vaccination (Español) (Tiếng Việt).  
The Food and Drug Administration (FDA) is responsible for regulating the pharmaceutical industry and issues approvals and emergency use authorizations for COVID-19 vaccines and has a webpage dedicated to the topic. The FDA has a timeline of vaccine development from research to emergency authorization available in English, Chinese, Korean, Vietnamese, Tagalog, Cherokee, and Navajo.   
The World Health Organization COVID-19 vaccine information page (Français) (العربية) (Español) provides a global view of coronavirus vaccine research geared towards healthcare professionals, as well as a Vaccines Explained (Français) (العربية) (Español) section on the general principled and science behind vaccination. A Mythbusters (Français) (العربية) (Español) area provides facts about coronavirus treatment and prevention. 
The National Institutes of Health (NIH): Find updates on current clinical trials and links to reliable resources. Vaccines are still being developed and tested.  
Statewide and Citywide Vaccine Updates
City of Portland COVID-19 Information: Find up-to-date information about city closures and actions.
The state vaccination information website offers information on who can be vaccinated when and how to sign up, answers to frequently asked questions, and a list of current vaccination sites.
Maine State Government issues news releases that regularly contain vaccine updates.  
The Maine CDC has issued an Interim Draft Vaccination Plan (October 16, 2020) for the rollout of vaccines across the state. The Maine Immunization Program offers information on vaccination against a number of diseases, including a vaccination provider portal with information on vaccine orders for facilities in Maine. You can also follow the Maine CDC on Facebook. 
When Can I Get Vaccinated? 
This tool from the New York Times will calculate your place in line – note that this is a prediction only, based on proprietary information, and is not an official designation of your ability to be vaccinated or an official timeline for vaccination in your location.  
The Maine CDC Interim Draft Vaccination Plan contains information on the phases of vaccination in Maine. When you will have access to the vaccine will depend on several factors including your risk factors, workplace, and living situation. 
Coronavirus
Vaccines
in the News
Portland Press Herald: The newspaper's coronavirus coverage is free to read, including articles about the coronavirus vaccines and a vaccine Frequently Asked Questions page.
Digital Maine Library is free to use and does not require a library card if you are in Maine. Maine News is a database of Maine newspapers. Global Newsstream provides articles and videos from news sources around the world. Type "covid-19 vaccine" in the search box of either database to find information.  
EmbraceRace is tracking articles about the impact of COVID-19 on Black, Indigenous, and People of Color, as well as other marginalized communities in the United States. 
Need Help?
Find Help: Find local resources for food, transportation, unemployment, and more. 
Need a Face Covering or other Personal Protective Equipment?: Maine Manufacturing Extension Partnership created a list of Maine manufacturers who are producing PPE. 
Staying Calm in Turbulent Times: Find resources and tips to help manage stress and uncertainty.

We will continue to update this page as more information becomes available.