Connect with the Library:
Featured App of the Month
April 2021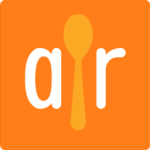 April 2021's featured app is one designed for people who can never decide what they want to eat! The app is called Allrecipes Dinner Spinner, and is a simple but creative app that can inspire users to cook something that will fit their tastes and cooking styles. The main feature of this app is the "dinner spinner" feature. When you first download the app, you will be asked to choose your preferred culinary tastes from a big list. These tastes might include "BBQ & Grilling," "Cake," "Seafood," etc. The tastes that you choose will be saved to your profile, which you can edit anytime you want.
The dinner spinner will take the tastes that you've chosen, and will essentially start spinning like a slot machine. When you press the screen, the spinning stops, and chooses a dish type, ingredient, and cooking time based on the tastes you've chosen. You will be provided with a list of matching dishes that fit with what was spun on the dinner spinner. Clicking on a dish will provide you with a full recipe that you can favorite, share, and review with other users! This is a great way to expand your culinary skills and discover dishes that you will likely enjoy but wouldn't have thought to try making.
If using the dinner spinner isn't your thing, the app provides you with a feed of recipes that you can scroll through that fit with the tastes you've chosen. There are tons of recipes, and they are all voted on by users of the app. You can favorite any recipes that you might like and it will save them for you to access whenever you'd like. The app also has a shopping list feature so you can be prepared when you go to the grocery store.
Allrecipes Dinner Spinner is available on iOS and Android, and is completely free.
Learn more here: http://dish.allrecipes.com/mobile-apps/
March 2021
The featured app for March 2021 is a great one for any fans of birdwatching! The app is called Merlin, which was created and
maintained by the Cornell Lab of Ornithology. Anybody who has an interest in the diverse variety of birds native to New England and wants to learn more about them can find great use in the Merlin app. It has numerous features that allow the user to identify birds, browse birds that might be found in a particular region of the world, and even listen to what they sound like!
One of the most useful features of the app is the Start Bird ID tool. This will allow the user to describe the attributes of a bird to the app, which will yield results that best fit the description given. The tool asks you where you saw the bird, when, its size, colors, and what it was doing when you saw it. It will then display a list of possible matches, which are accompanied by stunning photographs, detailed information, and sound clips of what the bird sounds like. The app also has a Photo ID feature, which serves the same function, except that it displays results based on a photograph that you take through the app. These features will come in very handy when you go for a hike and see an unfamiliar bird that you want to know more about!
Merlin also has a robust database of birds from all over the world that you can explore using the Explore Birds feature. By installing a bird pack through the app, you can browse all the birds that can be found in the corresponding region that you choose. There are bird packs for almost every region in the world, so there is no shortage of birds for you to learn about! You can learn about birds, hear their different calls, and even see their migration and breeding regions.
The Portland Public Library also subscribes to the Birds of the World database, which is also provided by the Cornell Lab of Ornithology. You can access the database from this link. Sign in using your Portland Public Library card to access a great database of species accounts, maps, multimedia, and bird family overviews.
Merlin is available on iOS and Android, and is completely free.
Learn more here: https://merlin.allaboutbirds.org/
February 2021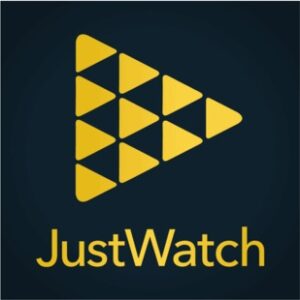 If you get overwhelmed keeping track of what show or movie is streaming on which platform, the featured app for February is for you. JustWatch is a great app that you can use to see which streaming platform that popular new show is available on. It's as easy as opening the app and typing the show or movie you want to watch using the search feature. The app will tell you which platform it's streaming on, the year it was released, and its IMDB rating. This is particularly useful now that there are more and more streaming services being released, as it can be hard to keep track of them all!
JustWatch has other really useful features that make it an app worth downloading. There's a great recommendation feature that is really easy to set up, and could help steer you towards shows and movies that you might like. The app will show you a list of movie posters, tell you to click on the ones that appeal to you. After you select a few, the app will begin to tailor its recommendations based on the posters you clicked. It only takes a few seconds to do, and really makes a difference. The app also has a tab for "new" and "popular," so you can stay on top of what everybody is watching! These features make JustWatch a fantastic place to browse on movie night when you can't decide on what to watch.
Another very useful feature of JustWatch is its Watchlist. Using this feature, you can select shows across every platform and mark them according to how much you've watched. This can be useful if you're a big movie buff, and can never remember if you've seen a particular movie. This feature also lets you keep track of how much of a show you've seen, so you can pick up right where you left off.
JustWatch is available on iOS, Android, Mac, and PC, and is completely free.
Learn more here: https://www.justwatch.com/
January 2021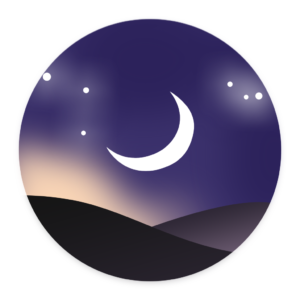 The featured app for January 2021 is for all the stargazers out there! It's called Stellarium, and it's a planetarium software that shows exactly what you see when you look up at the stars. Stellarium is a great app that is absolutely packed with great features that any amateur or expert astronomer will love to use. It uses your device's location data to determine what stars, planets, and other astronomical phenomena are in the sky at your location and time. One of the most useful features is the app's ability to enable your device's gyroscope, which allows you to point your phone at the sky, and the app moves accordingly. If you see an interesting object in the sky, you can point your phone or tablet at it, and you will see the object represented on your screen! Because of this, it's a great app to quickly open up when you see something in the sky that piques your curiosity and you want to learn more about it.
For those who are more astronomically inclined, Stellarium has a lot of useful features to make your stargazing night much more fruitful. You can enable latitudinal and longitudinal lines to make pinpointing objects much more precise. You can also enable constellation lines, names, and even art to help you navigate the night sky through the app! Another great feature that's helpful during a stargazing night is the red light filter. The bright light from using your phone makes it hard for your eyes to adjust to the darkness when you're out stargazing or using your telescope. Because of this, Stellarium wisely included the ability to display everything through a red light filter, which is much easier on the eyes and allows them to adjust to the darkness.
For those who like to plan ahead, Stellarium also allows the user to change the date and location of the night sky being displayed. So if you're planning a stargazing outing in a few weeks and would like to know what you'll be able to see, you can set the time ahead to see exactly what the night sky will look like on that night! All in all, Stellarium is a great app that is useful to anybody interested in the night sky. It's a great companion to any budding astronomer with a telescope, and you won't want to stargaze without it!
Stellarium is available on iOS, Android, Mac, and PC, and is completely free.
Learn more here: http://stellarium.org/
December 2020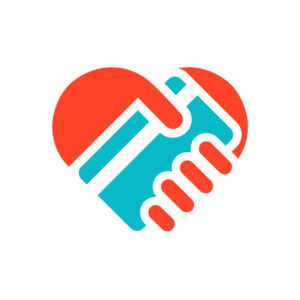 'Tis the season of giving, and for this Giving Tuesday, we'd like to feature an app in the spirit of charity! The featured app for December is a great app called Coin Up which allows users to donate spare change to the charity of their choosing! This charity app rounds up your credit and debit card transactions and donates your spare change to your chosen charity. With this app, the change that you would have forgotten about will be put to good use.
Your nickels and dimes can be donated to one of 250 charities on Coin Up. You can search for charities by name if you already have a particular one in mind, by category, or by area. Coin Up lets you set a monthly goal or limit as well. You also have the choice to make a one-time donation or a fixed monthly donation. At the end of each month, the app will give you a report about where your donations went. You get a tax donation receipt at the end of each year as well. Coin Up is a simple and painless way to give back, and we highly recommend it! This app is available on iOS and Android!
Get started here: https://www.coinupapp.com/
November 2020

The featured app for November, 2020 is Goodreads! Goodreads is an app that every book-lover should have on their device. The social cataloging app and website allows users to share with others what books they're currently reading, have read, and want to read! The platform is very community-oriented, as you can add people you know to your friends list and share what your latest and favorite reads have been.
One of the most useful features of Goodreads is your ability to track what books you've read and are planning on reading. This ability to organize and record your reading hobby is incredibly helpful and it's satisfying to see the number of books you've read go up! You can also rate and leave a review of each book that you've read, which helps other users know if a book will be worth checking out or not.
Goodreads is also a great way to set a reading challenge for yourself. The app has a Reading Challenge feature that allows the user to set a goal for how many books they want to read in a year. This can serve as a great motivational tool for people who want to read more but need a little push to get there.
Goodreads has a great recommendations feature as well! By rating books that you've read, Goodreads curates a list of books that its algorithm thinks you will enjoy. The app also has a nifty feature that allows you to take a picture of a book cover via the app to easily search for that book in the platform's immense database. The app is available on iOS and Android, and has a desktop version as well.
Get started here: https://www.goodreads.com/
October 2020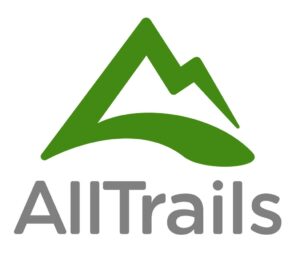 The featured app for October 2020 is called AllTrails! AllTrails is an app that provides the user with over 100,000 hiking trails that can be searched and filtered by location, difficulty, scenery, and more!
The "Explore" tab will suggest trails to you by showing you the top trails nearby, the best views nearby, trails less traveled, etc. The variety provided by this feature is extraordinary. The "Plan" tab allows you to make lists of your favorite trails, or trails that you are planning on visiting. You can even make custom maps using the AllTrails map creation tool. The "Record" tab is where you can record your activities. Once you have found your trail, you can use the recorder in the AllTrails app to track your route along the trail and get credit for your activity. The AllTrails app also gives you the ability to create a user profile where you can share photos, reviews, and follow other users' profiles.
The free version of the app offers a great amount of content, and you have the option to upgrade to the Pro version for a monthly fee. However, the free version certainly stands on its own and is certainly worth a download if you're a hiking buff! The app is available on iOS and Android, and has a web-based version as well.
Learn more here: https://www.alltrails.com/
September 2020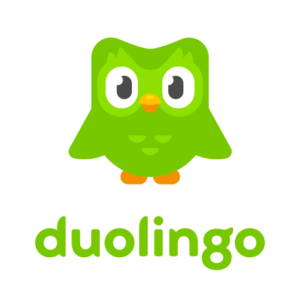 The featured app for September 2020 is a fantastic language-learning app called Duolingo. If you're looking to learn a new language, a great place to start would be with this app, as it presents a very fun and intuitive way to learn. As of  June 2020, the language-learning website and app offers 95 different language courses in 38 languages. You can choose the pace at which you want to learn, with the most casual setting only requiring five minutes of usage per day. The learning courses are structured much like video games, with the user gaining experience points, achievements, and rewards for maintaining login streaks. While not recommended for language experts, it is definitely a great place for a language novice to start learning!
Learn more here: https://www.duolingo.com/