Connect with the Library:
Featured App of the Month
November 2020

The featured app for November, 2020 is Goodreads! Goodreads is an app that every book-lover should have on their device. The social cataloging app and website allows users to share with others what books they're currently reading, have read, and want to read! The platform is very community-oriented, as you can add people you know to your friends list and share what your latest and favorite reads have been.
One of the most useful features of Goodreads is your ability to track what books you've read and are planning on reading. This ability to organize and record your reading hobby is incredibly helpful and it's satisfying to see the number of books you've read go up! You can also rate and leave a review of each book that you've read, which helps other users know if a book will be worth checking out or not.
Goodreads is also a great way to set a reading challenge for yourself. The app has a Reading Challenge feature that allows the user to set a goal for how many books they want to read in a year. This can serve as a great motivational tool for people who want to read more but need a little push to get there.
Goodreads has a great recommendations feature as well! By rating books that you've read, Goodreads curates a list of books that its algorithm thinks you will enjoy. The app also has a nifty feature that allows you to take a picture of a book cover via the app to easily search for that book in the platform's immense database. The app is available on iOS and Android, and has a desktop version as well.
Get started here: https://www.goodreads.com/
October 2020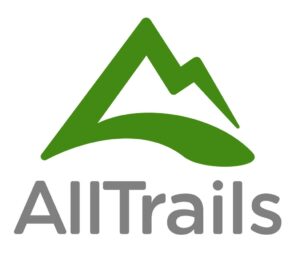 The featured app for October 2020 is called AllTrails! AllTrails is an app that provides the user with over 100,000 hiking trails that can be searched and filtered by location, difficulty, scenery, and more!
The "Explore" tab will suggest trails to you by showing you the top trails nearby, the best views nearby, trails less traveled, etc. The variety provided by this feature is extraordinary. The "Plan" tab allows you to make lists of your favorite trails, or trails that you are planning on visiting. You can even make custom maps using the AllTrails map creation tool. The "Record" tab is where you can record your activities. Once you have found your trail, you can use the recorder in the AllTrails app to track your route along the trail and get credit for your activity. The AllTrails app also gives you the ability to create a user profile where you can share photos, reviews, and follow other users' profiles.
The free version of the app offers a great amount of content, and you have the option to upgrade to the Pro version for a monthly fee. However, the free version certainly stands on its own and is certainly worth a download if you're a hiking buff! The app is available on iOS and Android, and has a web-based version as well.
Learn more here: https://www.alltrails.com/
September 2020
The featured app f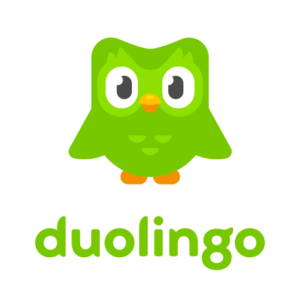 or September 2020 is a fantastic language-learning app called Duolingo. If you're looking to learn a new language, a great place to start would be with this app, as it presents a very fun and intuitive way to learn. As of  June 2020, the language-learning website and app offers 95 different language courses in 38 languages. You can choose the pace at which you want to learn, with the most casual setting only requiring five minutes of usage per day. The learning courses are structured much like video games, with the user gaining experience points, achievements, and rewards for maintaining login streaks. While not recommended for language experts, it is definitely a great place for a language novice to start learning!
Learn more here: https://www.duolingo.com/