Connect with the Library:
Films @ PPL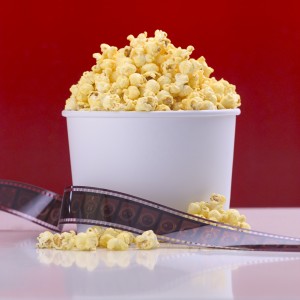 Shakespeare didn't write to be read. His plays were meant to be performed. The speeches of Martin Luther King were beautifully written, but the experience of reading them cannot compare with the power of King's delivery.
For more than two decades, PPL has been committed to offering the best of popular feature films, unusual indies, classics, animation, and world cinema, as well as documentaries, performances, and educational and instructional videos.
—————————————————————————————————————
About the collection

PPL owns almost 15,000 DVDs for kids & families, teens, and adults – feature films and non-fiction covering all subject areas. Areas of concentration in the adult collection include film study, media literacy, black history and civil rights, and all things Irish.
—————————————————————————————————————
Film Programs and Discussion Series
National Novel Writing Month Film Series
This November festival of words features readings by local authors and screenings of movies about writers.
Family Movie Night at Peaks Island Branch
Saturdays at 6:00pm year-round
—————————————————————————————————————
Related Online Resources free with your library card

PPL patrons have free access to this remarkable database of films, which features over 1,000 titles and 800 hours of film. Award-winning documentaries, reenactments, and interviews cover a multitude of topics representing cultures and traditions from around the world. Ideal for teachers and students, the database allows users to create their own playlists. Topics include gender studies, health and medicine, environmental concerns, criminal justice and social policy, as well as arts and literature.

Lights. Camera. Language. Try this new Mango product — the first and only language and culture learning system that teaches through feature films now available from Portland Public Library.

Watch classical music in video, the definitive online collection for the study of classical music including almost 1,000 hours of classical music, performances and master classes – approximately 1,500 performances of all forms of classical music from medieval to the 21st century.
View more free online video resources
Upcoming Events:
Movie: Mommie Dearest
6:30pm - 8:45pm
Location: Main Library
Audience: Adults, Teens, Seniors
A special event for Mother's Day. Faye Dunaway gives an over-the-top performance as Joan Crawford
Movie: One True Thing
6:30pm - 8:45pm
Location: Main Library
Audience: Adults, Teens, Seniors
Ellie Gulden (Renee Zellweger) returns home to care for her sick mother (Meryl Streep) only to end up suspected of hastening her mother's death.