Connect with the Library:
Health & Wellness Resources on the Web
Finding reliable health and medical information on the Internet is simple, once you know the tricks. Here are some tips, tricks, and websites to help you find trustworthy information.
Evaluating a Website
Before trusting a website, try to answer these questions:
Who runs the website? Is it a trusted author? This information is often available on the website's "About" page.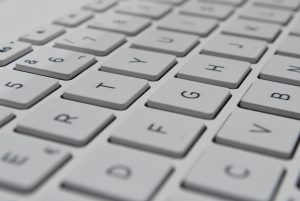 When was the website last updated? Health information changes frequently; look for a website that has been updated recently. This information is often available toward the bottom of the page.
Are they trying to sell you something? If so, look for other resources.
For more information about evaluating health information, consult these trusted websites:
Trustworthy Websites to Start Your Research
MedlinePlus: Managed by the National Library of Medicine, this resource has information and videos about diseases, treatments, medication, and other wellness topics. Find up-to-date information without medical jargon and in many languages.
National Institutes of Health: Find information about diseases, treatments, and clinical trials.
Maine Department of Health and Human Services: Find statewide information about programs, services, and practitioners.
Merck Manual for Consumers: The website version of this popular book contains timely information about symptoms, drugs, and medical tests.
Librarian's Choice
The U.S. National Library of Medicine loves these resources for subject-specific information:
Be an Informed Consumer: Would you like to discuss a certain treatment option with your doctor? Find studies and fact sheets to help you prepare for your visit.
Dietary Supplement Label Database: Curious to know more about that supplement you saw on television? Find out important information about vitamins, protein shakes, supplements, and everything in between.
Household Products Database: Find specific chemical and safety information about your household products.
Nutrition.gov: This resource from the USDA offers comprehensive information on nutrition, supplements, food assistance programs (such as SNAP), and food safety.
Pillbox: Going through your medicine cabinet? Find out more information about a pill, even if you don't know the name.
Tox Town: Curious about environmental health, or the effects of certain chemicals? Find information about common toxic substances.
Prefer the Telephone?
That's okay! For resources on a specific health topic or question, call a health information line at the National Institutes of Health.
Questions?
For research assistance, contact the Health Librarian.