Connect with the Library:
Home: Reflections on Place
October 5 – December 22, 2018
Home is an art exhibit of work by immigrants to Maine who have been asked to reflect on the idea of "home" as individuals who have left one home and come to another.  Leaving one's home and finding another and assimilating ideas of family, culture and community in a new place are part of the immigrant experience.  We asked each artist in this exhibit to document this experience and reflect on what home is.  Immigrants come to this country for many different reasons; for love, for work, for education or because they are fleeing. Home: Reflections on Place seeks to explore what makes a home, a residence, a homeland.
In addition, Home will celebrate the significant impact immigrant artists have in Maine's cultural conversation. It will give the public the opportunity to engage with the social, political, and cultural elements at play when they think about what a home, a city, a state means to us.
Artists
Kifah Abdulla
Rabee Kiwan
Carolina Gonzalez Valencia
Orson Horchler
Titi de Baccarat
Ni Rong
Yelena Fiske
Munira Naqui
Burcin Kirik
Emma Wolfsohn & Miriam Ochoa
Sara Inacio
Wazo Daveed & Alexis Iammarino
Related performances, lectures, and readings will be held in addition to the visual art exhibit in conjunction during the time the exhibit is up.  Exhibition and programming is generously supported by the Maine Humanities Council.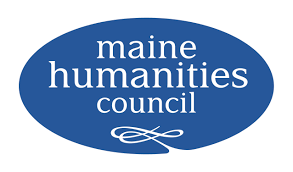 This exhibit is proud to be affiliated with Making Migration Visible: Traces, Tracks and Pathways.